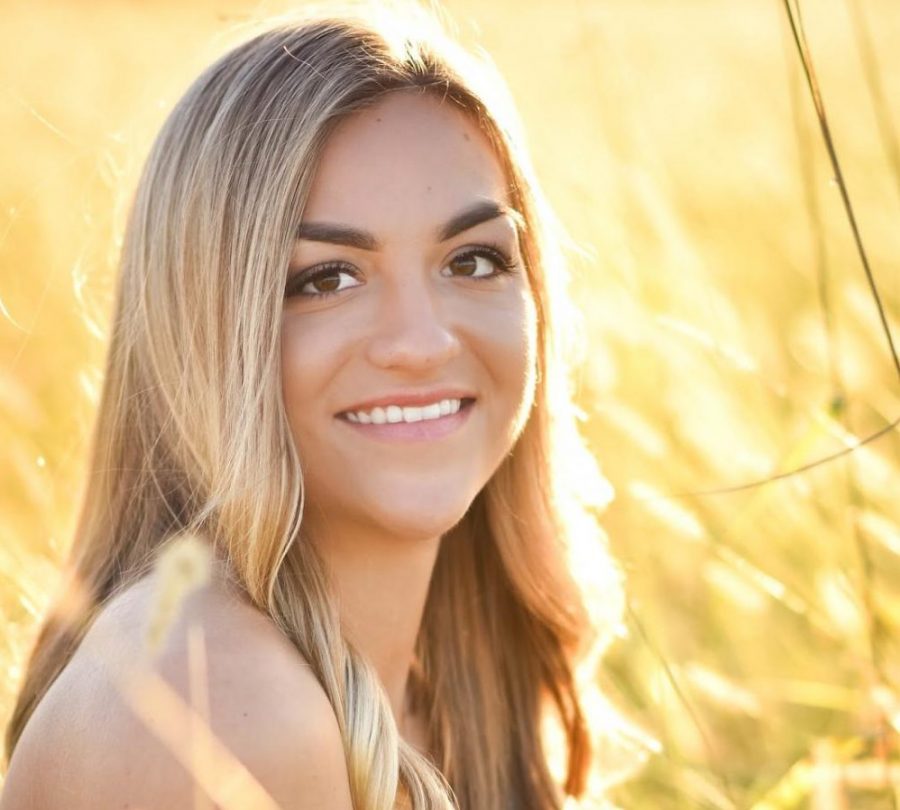 Brianna Brady is a Sophomore at Allen Community College, and this is her second year on the Allen Flame staff. She graduated from Gardner Edgerton High School in Gardner. She joined the Flame staff because she excelled at her communications classes at the college and wanted to try something new.
Brady wants to give the students and community a more inside look on what is going on at Allen. She enjoys writing opinion and experience pieces about the students here. She plans to major in Communications.
Brady came to Allen on a Journalism scholarship and is also involved on the Cheerleading team, she has been cheering for over eight years. She added that she likes Allen because it's a tight-knit community with smaller classes. Brady's goals for this semester are to meet more people and enjoy the college lifestyle.
In her free time, Brady loves taking long naps, trying out new foods, and spending time with her friends and family. She has two siblings and two nephews whom are her favorite boys with whom to bond.
Her mother, Tara, is someone she can look up to because she is a hard worker and shows passion for what she does. Brady hopes to pursue her passions as well. 
Brianna Brady
May 04, 2020

Piazzas Bid Farewell to Allen

(Story)

Feb 03, 2020

Come Donate to the Red Cross Blood Drive

(Story)

Dec 12, 2019

Public Meeting on Activities Building is Monday

(Story)

Nov 25, 2019

Volleyball Team Finishes 19-13

(Story)

Oct 22, 2019

Five Years; Five Million Dollars

(Story)

Oct 02, 2019

British Transplant Dedicated

(Story/Media)

Sep 16, 2019

Deep Breath In, Exhale Out

(Story/Media)

May 10, 2019

Coaches Recruit (Connect, Connect, Connect)

(Story)

Apr 29, 2019

Credit to the Cafeteria

(Story/Media)

Apr 18, 2019

Endowment Scholarships Available to Students

(Story)

Apr 02, 2019

Becoming A Vegan (For A Week)

(Story/Media)

Mar 06, 2019

Campus Parking Lots Need Work

(Story/Media)

Feb 27, 2019

Time Management a Priority for Student Athletes

(Story)