2017-2018 Staff

Sports Editor
RJay McCoy is an Allen Community College freshman. He grew up as an only child in Wichita and attended Wichita Heights High School, where he was a part of extra-curricular activities and social groups such as forensics, debate,...
See RJay McCoy's profile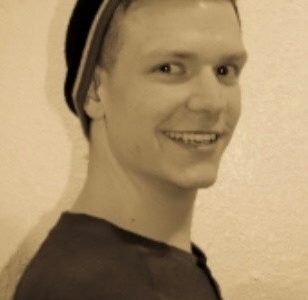 Photo Editor
Brandon Woodruff, a freshman out of Peabody, is a communication major. He came to Allen from Peabody Burns Junior/Senior High School for Allen's academic programs and affordability. His hobbies are watching movies, and hang...
See Brandon Woodruff's profile
Activities Editor
Freshman Gage Ruark, Erie, Kan., is majoring in journalism and reporting with a dream to attend the University of Texas. Before attending Allen, he took journalism in high school and also worked for his local newspaper. He...
See Gage Ruark's profile
News Editor
Sophomore Brogan Falls grew up in Le Roy, a small town in southeast Kansas, with two sisters. The 19-year-old self-proclaimed "video game junkie" has loved the entertainment industry from the beginning. Falls is attending...
See Brogan Falls's profile
Opinion Editor
Rachael Kothe is a freshman at Allen Community College who decided to join newspaper because she enjoys communications and enjoys writing in her free time. Kothe, 24, is from Topeka and attended Topeka West High School. In...
See Rachael Kothe's profile
Video Editor
Born in Chicago and raised in Rossville, Kan., Paul Borcherding is a freshman pursuing a mass media major at Allen Community College. He earned a band scholarship and plays the flute and the piccolo, in addition to his other classes,...
See Paul Borcherding's profile
Health Editor
New to the Allen Flame staff this year is freshman Nikayla Kussatz from Gardner, Kan.. Kussatz attended Gardner-Edgerton High School where she was active in her school's yearbook class while also playing softball and volleyball....
See Nikayla Kussatz's profile
Social Media Editor
Born in North Carolina and coming to Allen Community College from Topeka High School, Marquees Garrett is currently a sophomore studying communication. He moved to Topeka from North Carolina shortly before sixth grade and he still...
See Marquese Garrett's profile
Managing Editor
Lindsey Temaat is an nineteen-year-old freshman from Leonardville, Kan., attending Allen County Community College. She is pursuing a degree in communications, eventually majoring in public relations. Her favorite class this past...
See Lindsey Temaat's profile
Features Editor
Austin George, Allen Community College sophomore and the sole returning staffer for The Allen Flame, grew up approximately an hour and twenty minutes from here in the suburban area of Gardner, Kan. As a child, he resided with ...
See Austin George's profile