Head Coaches and Parents: The Shaws Do It All
From coaching to parenting, coaches Whitney and Andy Shaw experience it all together.
"
It is great that both of us are part of the coaching world because we both understand the commitment it takes for these positions."
— Whitney Shaw
Whitney is from Altamont, Kan. and once graduating from Labette County High School attended Allen Community College. She received her Associates Degree in Science at Allen, continued her volleyball and academic career at Ottawa University, going on to receive her Bachelor's Degree at Pittsburg State University.
Once Whitney received her degree from Pittsburg State, she came back to Allen as an assistant volleyball coach.
"Allen has always had a special place in my heart because I played volleyball, basketball and did track here. I was also homecoming queen my sophomore year," said Whitney. "Returning to Allen just felt right!"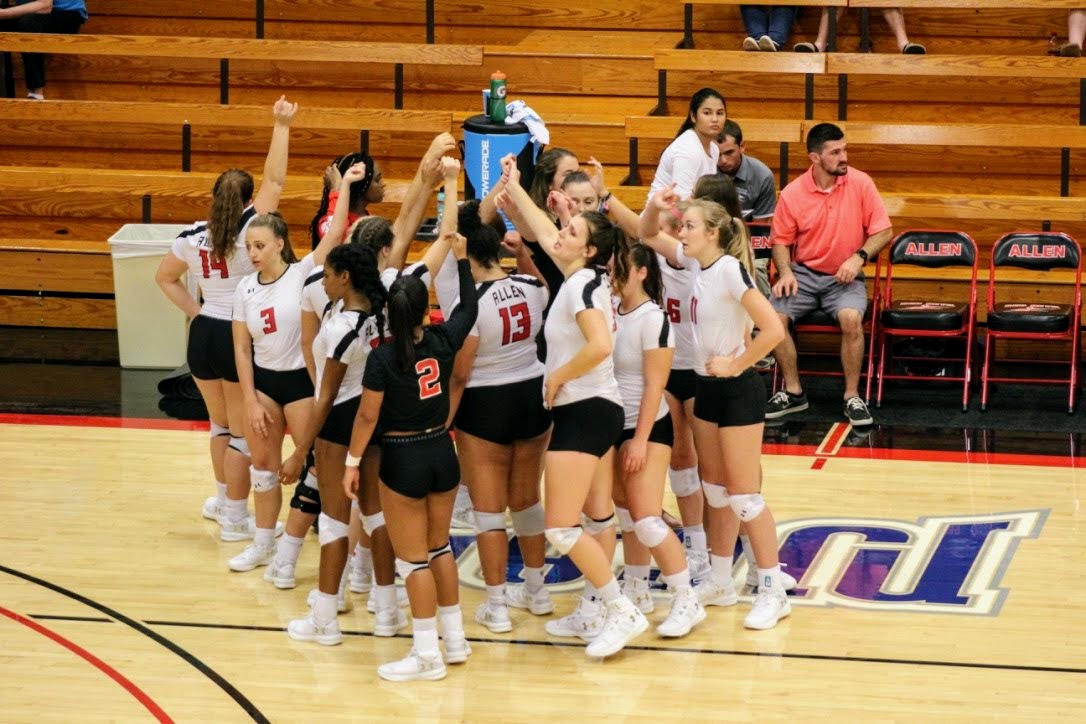 210 miles away from Allen Community College sits Oklahoma State University, where Andy played basketball while getting his undergraduate degree in Health Education and Promotion, then earning his Master's degree in Educational Psychology.
"I was a 'preferred walk-on' on the men's basketball team," said Andy. "I spent 5 years at OSU where I would eventually become the Graduate Assistant Men's Basketball Coach."
After Oklahoma State, Andy was put in contact with Anwar Perry, the head men's basketball coach at Allen. He was able to interview for the assistant men's basketball coach and eventually got the job.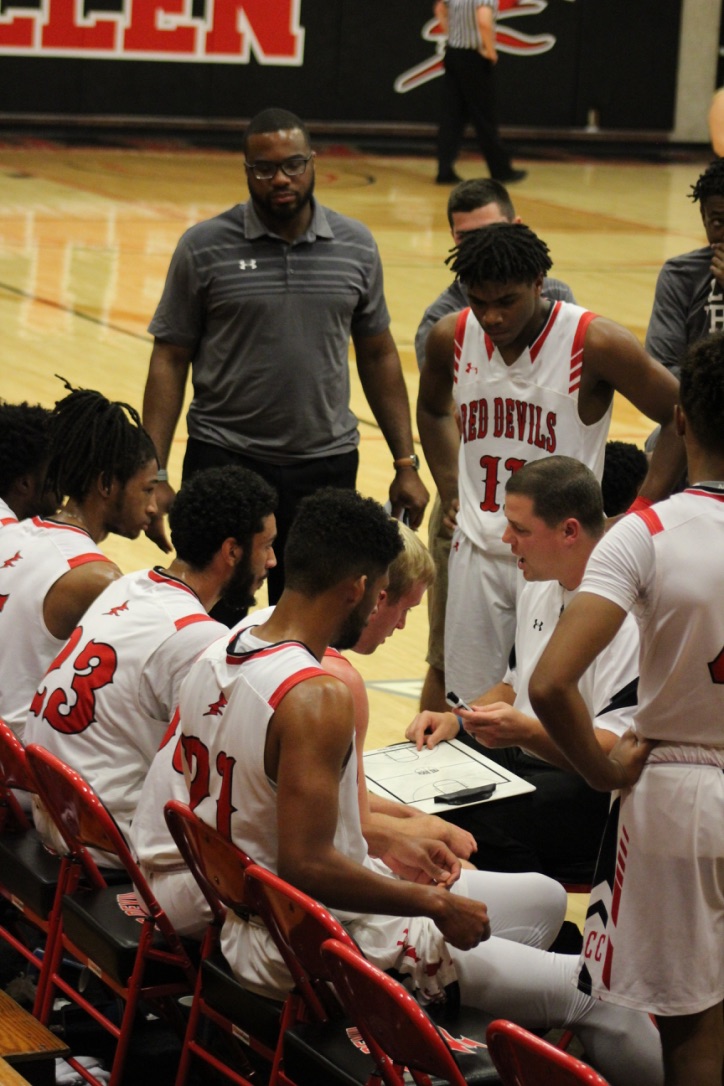 "After one season Anwar left, so I decided to interview for the head coaching job. I wasn't sure if I would get the job or not because I was only 24 years old at the time," said Shaw. "I was very fortunate to get the opportunity to become the head coach at such a young age, and I have learned a lot in my time as head coach at Allen."
Two years into Whitney's assistant coaching, and one year into Andy's assistant coaching position, the two were introduced at the residence hall training; both were living on campus as dorm directors.
"
Our schedules can get crazy at times, but we do a good job of balancing everything together and being supportive of each other."
— Andy Shaw
"Later on that year we began dating, and in 2015 we got married," said Andy. "We now have a daughter, Tatum, who is 2 years old."
Whitney is the head women's volleyball coach and a part time academic adviser while Andy is the head men's basketball coach and assistant athletic director.
"It is great that both of us are part of the coaching world because we both understand the commitment it takes for these positions," said Whitney. "It is nice that we can eat lunch together and support each other as husband and wife and part of the athletic program."
Throughout the years of being head coaches, the Shaw's have learned how to manage their time and still be able to be successful coaches.
"I have really enjoyed working alongside my wife. Obviously we are both really competitive, so it helps to have Whitney understand what it is like being a college head coach because she is also going through some of the same things," said Andy. "We are able to help each other and support one another since we are both involved in college athletics. Our schedules can get crazy at times, but we do a good job of balancing everything together and being supportive of each other."