New Year, New Coach For Women's Basketball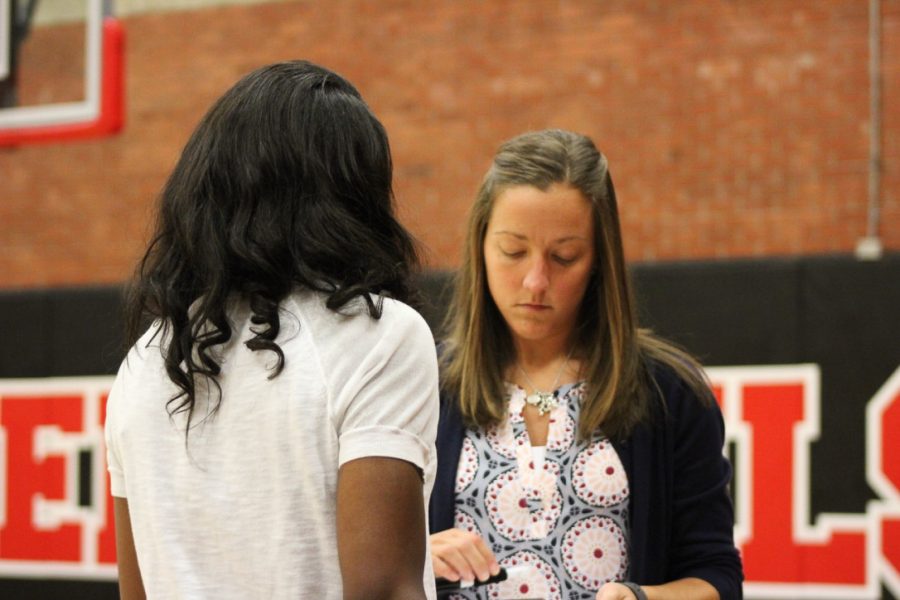 From assistant coach to head coach, Rachel Janzen has seen it all.
Janzen is from Oklahoma City, OK., has played basketball all throughout college, has been coaching for 10 years and is now the head coach here at Allen.
"I have coached in South Dakota, New Mexico, Oklahoma and Kansas," Janzen said
Although Janzen has been the assistant Women's Basketball coach for four years, there are still many differences this year.
"I have to be the good guy and the bad guy now," said Janzen. "It is also much higher stress because of the expectation of the program and players!"
The women's basketball team is lead by four sophomores, three of which are returning members.
Sophomore ChrisAlee Patterson is a returning player and expects this season to be a good one for the team.
"I feel like this year we're in better shape than last year," Patterson said. "Our team looks a whole lot better on and off the court."
Coach Janzen also agrees with Patterson with her high expectations for this season.
"Overall, we should be very competitive and have a chance to be .500 in conference which has not been accomplished in many years," Janzen said.
This year, there have been multiple team and coaches meetings in order to make the team chemistry stronger.
"We're all here for and support each other and that's something that we didn't really have last year," said Patterson.
Janzen sees lots of potential on the court for her players this year.
"We have so many personalities this year which is so fun to see all the diversity," said Janzen. "It is so incredible to see how everyone can come together as one!"
With high hopes for the season Coach Janzen also has many goals for this year.
"My main goal is to develop young ladies on and off the court in every aspect of the game and life," said Janzen. "I want to enjoy and embrace my first year as head coach with these great kids and Cindee!"
Fri. Oct. 2 and Sat. Oct. 3 were the first pre-season games for the women's team this year and the team went 1-1 against Northern Oklahoma College-Tonkawa and Bacone College, beating Bacone 85-66.
"I'm looking to have great community and student support this year as we keep trying to build the tradition with the women's program here at Allen," said Janzen.