Men's Basketball Underway
As the days get colder that means men's basketball season for the Red Devils. Allen has many new faces this year and some key returners from the year prior. Last season finished last year 11th in the Kansas Jayhawk Community College Conference standings, the Red Devils finished with a conference record of 8-18 and 10-21 overall.
Last year's team sophomore returners are Perry Carroll, who averaged 10.8 points per game, Jamal Clifton, who averaged 7.2 points per game, Darius Love who had averaged 10.6 points per game, Jacobia Platt, who averaged 2.5 points per game and Wesley Anderson Jr., who averaged 1.5 points per game.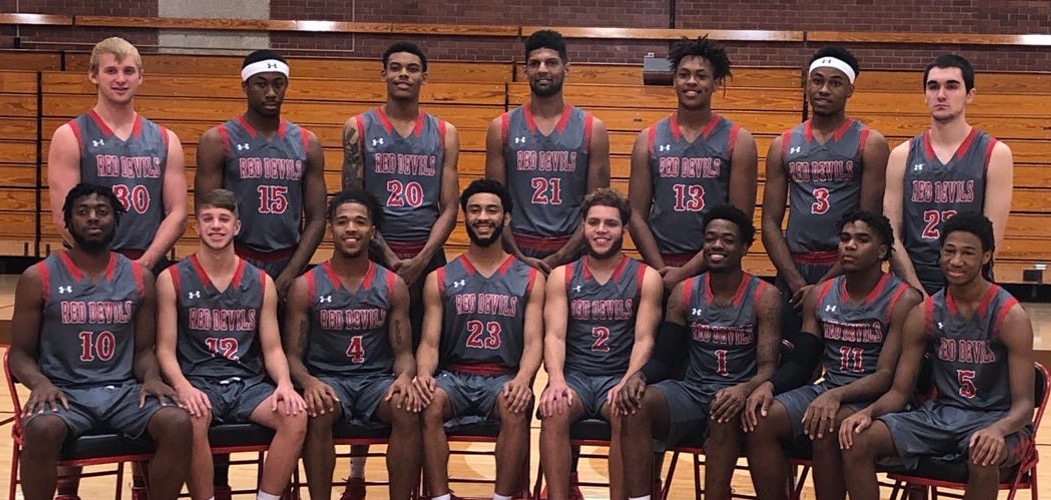 I feel like this team has a lot of chemistry, we push each other to get better every day. The returners from last year are doing a great job of showing leadership, Coach Shaw and Holcomb are doing a great job preparing the newcomers." said sophomore Forward Jamal Clifton.
This year, Allen has a new look to the team with more height and size than ever before and guys from as north as Illinois and Indiana also as far east as Virginia.
"Talent is across the board, so you never know what you're going to get. This year we have a lot more of size than ever before." said Assistant Coach Holcomb.
This year's team looks to make some noise this year in the powerhouse Jayhawk.
This past weekend in the Allen Classic the Red Devils defeated Northern Oklahoma-Tonkawa with the score of 77-68 and Labette 70-67.