Date Rape Serious Subject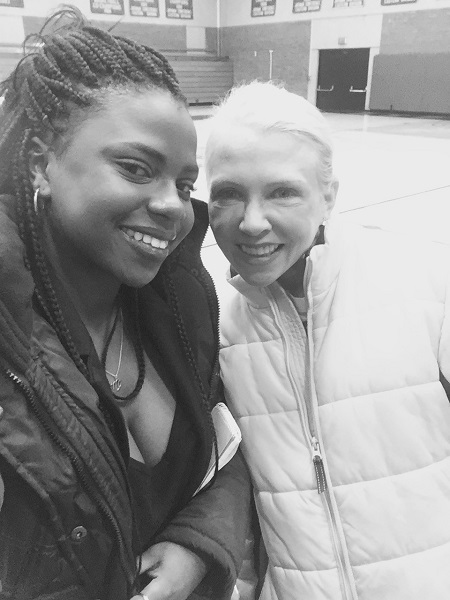 On Jan. 31, Allen Community College hosted Katie Koestner, who spoke in an evening program about sexual assault and date rape.
In today's society, she noted, date rape isn't taken seriously because many people have the mindset that it couldn't happen to them. However, Koestner said, "About 100 universities and colleges had reported at least 10 accounts of rape on their main campuses in 2014, according to federal campus safety data, where Brown University and the University of Connecticut tied for the highest annual total of 43 each."
Koestner has lectured at thousands of schools across North America and has also appeared on several magazine covers and TV news programs, spreading awareness and making a difference in thousands of lives. Koestner has a distinctive delivery, captivating her audience with her tragic yet uplifting story. Her audience often leaves moved, motivated, and inspired to get involved and pay closer attention when similar situations arise.
Koestner was asked about the advantages and disadvantages of being a public figure, but she insisted there were no minuses to speaking out. "I don't think about that," she said. "I get an opportunity to see and meet a lot of people. This is better than TV; it's more real."
Ms. Koestner says there is never a moment where she isn't completely being herself in her presentations. "I'm just a passionate, determined person," she noted. "Every day I do something different. Even when it's a bad experience, it's still worth it."
Asked for the sole word summed up her vision, she replied: "Fearlessness."
Fearless is what Koestner helps a lot of young women across the world feel.