Allen's President in 26th Year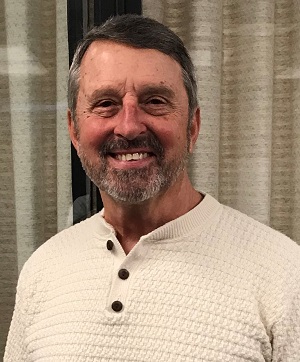 Hang on for a minute...we're trying to find some more stories you might like.
The president of Allen Community College is John Masterson. Some students may recognize the name, especially since the newest dorm on the Iola campus bears his namesake: Masterson Hall.
President Masterson was born in Iola, Kansas in 1944. He grew up with one sister and was a paperboy at the age of seven.
"I was bored one day and my mom said, get up off your butt and get a job," Masterson said.
He loved playing baseball and football throughout high school. After graduating high school he decided to attend Iola Junior College (which would later become Allen Community College). At the time, the college was located on the third floor of the Iola High School.
After Iola JC, he decided to attend Emporia State University to continue playing sports.
"I really missed playing sports," Masterson said.
Masterson graduated with a bachelor's degree, then joined the Navy. In fact, he was deployed on an ammunition boat in Vietnam.
After he got out of the military, Masterson was employed at Allen Community College but held a variety of positions. In 1973, he was the college's director of guidance and baseball coach. In 1985, he was named the athletic director. In 1988, he moved over to a business officer position. Then in 1992, he was asked to be the interim president of the college. After some time, the school asked if he would be interested in being a permanent replacement.
"I didn't see that coming at all," Masterson said.
Since 1992, Masterson has held the title of president. His favorite part about being president is the amazing relationships he forms with the students and staff. Although, he admits there are challenges when having such an important position at the school.
"Challenges are fun. It's fun to face challenges and make everything come together and work," Masterson said.
While Masterson enjoys his job, he does have a life outside of the college. His favorite hobby is golfing. Every year, he attends a meeting that other community college presidents attend and they formed a tradition to always go golfing before the meeting.
"You really learn a lot about someone's attitude when you go golfing." Masterson said with a laugh.