Communication Department Offers Variety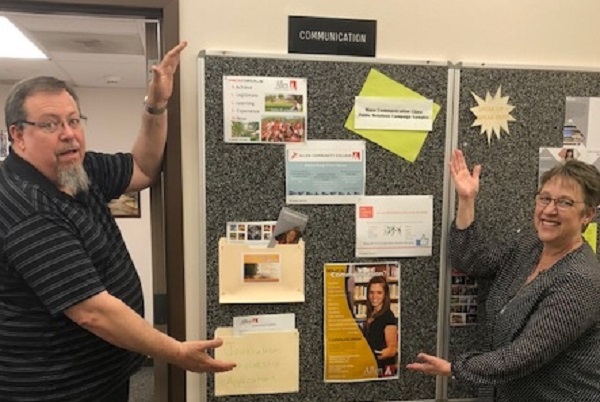 Allen Community College offers an array of majors for its students, and one of the many programs on campus is the communication department. Terri Piazza, the lead instructor of the communication department and communication adviser, teaches a majority of the communication courses at Allen.
"The department is built to provide students with the foundational courses for communication," said Piazza. "Since communication majors can go into so many different areas, we offer a wide range of classes for our students."
The communication department offers classes for students interested in anything from interpersonal communication to reporting. These classes offered at Allen start students on the beginning steps toward their major. Students in this department take general education classes as well as at least one class related related to their major per semester.
Along with the communication classes, the department also offers an activity for students who are interested: newspaper.
News practicum is a class taught by Bruce Symes, the Writing Center coordinator . This is a class and an activity that gives students the opportunity to be on the team that writes articles for the college's newspaper.
The department also offers a scholarship for being on the newspaper staff, which pays for books and tuition. Requirements for the scholarship include a cumulative GPA of 2.0 or higher, must be enrolled in news practicum each semester and must take reporting class.
"News practicum is a unique class in that while we assign grades with deadlines and what have you, it is also an activity," said Symes. "The students on our staff this year have come together and worked as a team to help get our news out to students and staff on and off campus."
Students interested in becoming a part of the communication program at Allen can contact Piazza via email, [email protected].