Through Our Eyes: Topeka Violence Shocking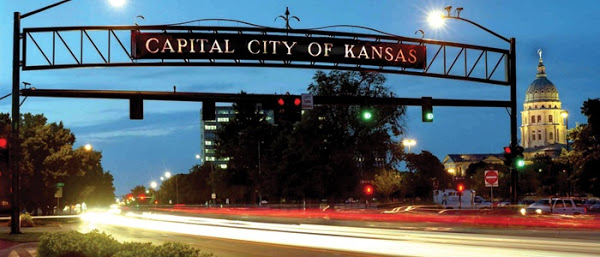 Hang on for a minute...we're trying to find some more stories you might like.
Recently the world has been crazy. Either one hears about another hurricane destroying cities or about massive wildfires sweeping through California killing at least 21 people and damaging thousands of homes and businesses.
"
I don't care about how uncool you look or what your friends think, but always do the right thing."
— Colin Gosselin
Then there is the Las Vegas shooting that took at least 58 lives and injured nearly 500 others when, authorities say, gunman Stephen Paddock fired on an outdoor country music festival from the 32nd floor of a Las Vegas hotel. It became the deadliest mass shooting in modern American history.
How about the 8-year-old biracial boy who was hanged from rope by New Hampshire teenagers because of his race? The list goes on.
Another crazy problem that has been happening in America is police shootings. According to statistics, in 2017 there have been more than 800 people that have been killed by police officers, the people who are here to "Serve & Protect" violence has been at an all time high recently.
It's even worse when the violence is happening right around the corner from campus. Recently Topeka violence has been at an all-time high. Coming from Topeka and knowing that a good number of students at Allen Community College came from Topeka or know of people from there makes the headlines hit home. There are plenty of people who have been affected by the violence that's been happening recently in Topeka. If you're not sure what's exactly been happening, let me catch you up.
September 28, a 30-year-old man was killed after two Topeka police officers discharged firearms; July 28, a 18-year-old young man was found nude and unresponsive; March 5, dozens of gunshots rang out in rapid succession just before midnight Saturday on an East Topeka street, and when the shooting stopped, five people were wounded including an 18-year-old young woman who died as a result of her injuries.
October 10, a body was found in a central Topeka alley shortly after a gunshot victim walked into a local hospital. June 26, Topeka police identified a shooting victim, an 18-year-old man in the Church's Chicken parking lot. October 1, three young adults either from Topeka or with ties there, two males and one female, none over 25 years old, were shot and killed on a Lawrence street.
This is only five people out of 25 homicides that occurred this year alone in Topeka, and what makes this even worst only one of the cases found the killers.
An Allen student from Topeka, Jessica Barriga, 19, said, "It's crazy; I used to never think Topeka was a bad place until I lost my cousin, JP, to a home invasion in his own home in front of his wife and kids, and it just seems every day I'm hearing about a shooting or someone I know getting killed. It's terrible because Topeka is really not a bad place to live until now.''
Another Topeka native, Colin Gosselin, 19, stated, "I don't care about how uncool you look or what your friends think, but always do the right thing. In the end you are the one who has to deal with the consequences. You are the only one that has to live with decisions.''
The violence needs to stop. It starts with us talking to the youth telling them to stay in school, join sports programs, stay active in high school, go to college. We all can come together and make a change. As young adults, speak to this upcoming generation; they will listen to us before they listen to other people.