Students Should Practice Email Etiquette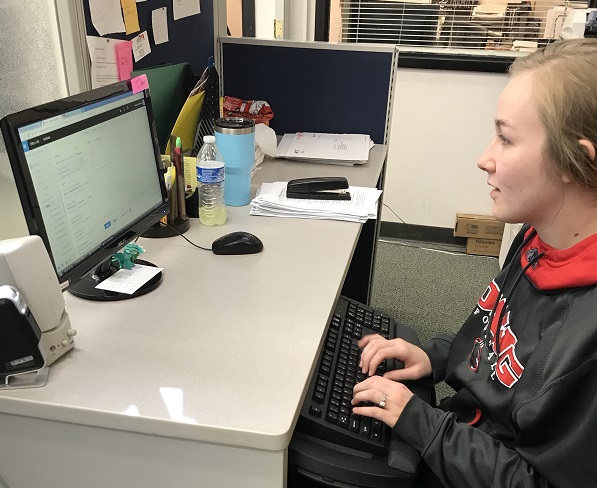 Hang on for a minute...we're trying to find some more stories you might like.
Allen Community College's student email system is the primary means for communication between the students and faculty at the college. Allen employees use the email network to connect with students – whether that be for late fees for books from the bookstore, housing, or financial aid notifications. The student email is also used for missing assignments, ESP's, and class cancellations/changes.
"Checking and reading all emails can save time and heartache for grades, deadlines for housing or overdue books in the library," Tracy Lee, an English instructor and Phi Theta Kappa sponsor at the college, said. "Some students don't even seem to know they have a college email account."
"
In every career or job, we use email as the way to communicate on private or personal level."
— Rebecca Bilderback
When it comes to connecting with students about upcoming events or activities, the Director of Student Life and Housing Ryan Bilderback said the student email is the place to check.
"I would recommend that students in their freshman year learn to use email because they are the professional way to communicate in almost any field of work," said Bilderback. Bilderback added that while there may be other ways to communicate with the students, emailing is the most resource-intensive.
Rebecca Bilderback, the director of admissions and marketing at the college also stressed the importance of becoming familiar with email.
"In every career or job, we use email as the way to communicate on private or personal level," said Rebecca. "We (adults) have this perception that because students are fluent with things like smartphones and downloading music that they are born with chips embedded in them that make them technology wizards."
Not only can becoming familiar with the college email system keep you up to date with school happenings and give you real world experience, it also comes with perks.
"Students can also use their school email account to download Microsoft Office apps for free onto their personal computer, such as Microsoft Word, Powerpoint, and Excel," said Reine Loflin of the college bookstore.