Burlingame Campus Hosts Math Relays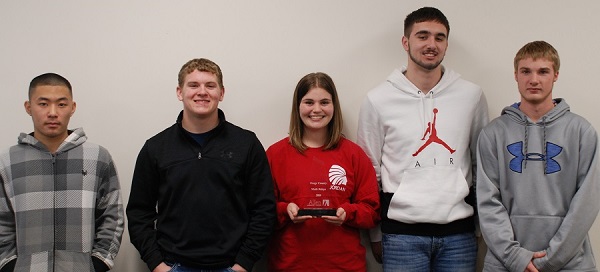 Hang on for a minute...we're trying to find some more stories you might like.
The first annual Osage County Math Relays were hosted by Allen Community College on Jan. 8 at the Burlingame Campus. Fifty-six high school students attended from Osage City, Burlingame, and Santa Fe Trail high schools.
Osage City won the math relays competition. Two of the senior class winners will receive a presidential scholarship to attend Allen.
Faculty members operating the relays were Doug Joseph, Melanie Wallace, Walt Regehr, Sharon Lawless and Steve Sodergren, and Burlingame Dean Bob Reavis, Connie Bonczkowski, custodian, and Laura Neeley, administrative assistant, also were involved.