The Grass is Greener (or will be) Next Baseball and Softball Season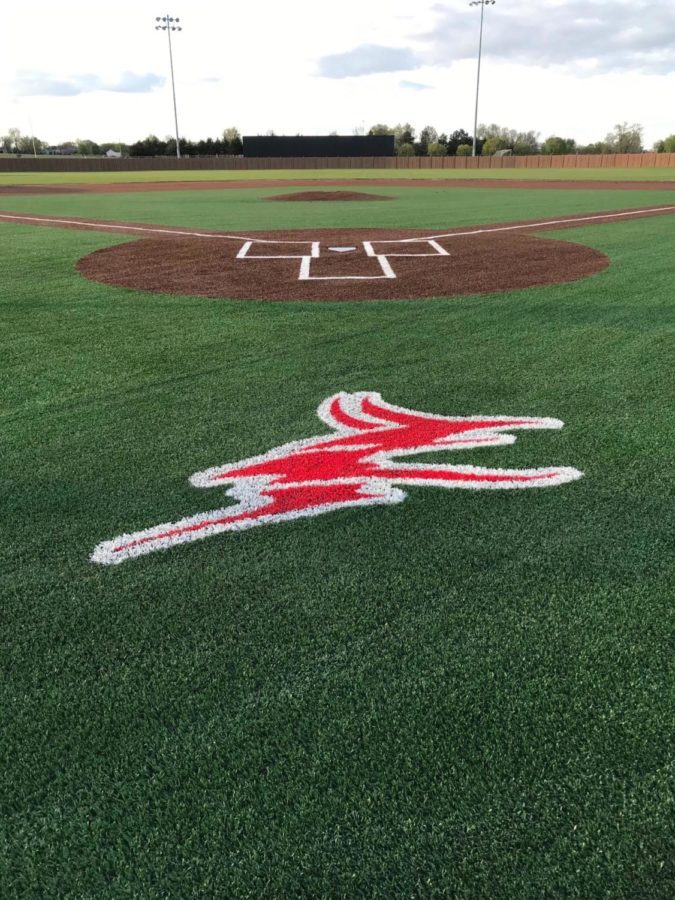 This year, the Red Devils baseball and softball teams have taken the term road warriors to a whole new level. The two diamond teams have yet to play a home game this year due to lack of a
field. Turf installations are underway and both clubs are eager to play at home.
Both teams have been playing on natural grass and dirt surfaces since the programs started and turf is a big improvement to the facilities. Not only will it be a good addition to update the field, but the update will help with practicing outside more during and after rain or inclement weather along with playing games more efficiently under the same circumstances.
While the softball field is mostly finished, the baseball field is still undergoing construction. The timetable for completion is still unknown, there is a chance the squad may not get to play at home this year.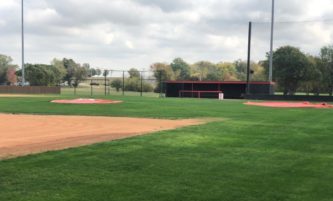 "You guys have not gotten to practice or play at home yet, but next year's team is going to be very spoiled," said Head Baseball Coach, Clint Stoy to his players.
The improvements to the fields are not only good for the Red Devils teams, but will also be good in promoting tournaments and games, which provides an opportunity to make money back. Lots of people enjoy playing on turf, and the fields will be appealing to many.
Turf, however, is not cheap. The cost of the upgrade for the baseball team was about $350K and approximately $125K for the softball team. The purchase was good for both teams and is believed will essentially pay for itself in the long run.
All in all, the facilities were due an update and upgrade, and not only will the purchase make the fields look nicer, but they will help attract recruits to play at Allen as well. Now, all that awaits is making the debut on the fresh turf.