Comedian Brings Laughter to Students via Zoom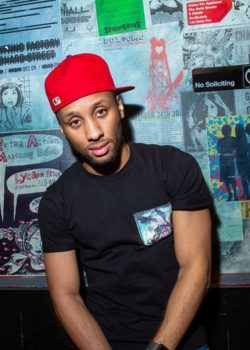 Recently Allen County College was visited by guest speaker Anthony Moore via Zoom.
Moore is a successful comedian being selected by Hartbeat productions and Comedy Central to represent Philadelphia on Kevin Hart's Comedy Central show, Hart of the City. In 2018 Thrillist gave him the award for "best undiscovered comedian in Philadelphia."
Moore has also performed alongside other comics such as Chris Rock and Dave Chappelle. Currently Moore works in New York City, he regulars the world-famous Comedy Cellar.
During the event Moore gave the students a night to remember, delivering both funny and relatable jokes for the students to enjoy.
The goal of this event was to give the students something to sit back to relax and enjoy setting them up to finish the semester out strong.