Baseball Success Shows Early in Season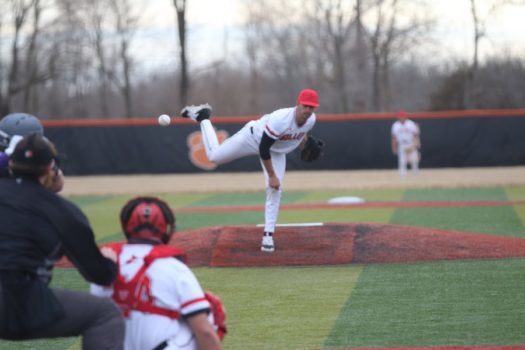 After a 2-2 start to the year, the Allen baseball team has recorded 7 straight wins, and 9 straight as a program including JV. The team is made up of sophomores, including 10 third year sophomores whose vast amount of experience shows.
The team is led by third-year sophomores Jacob Davenport, and Brian Beers on the mound, and third years Kurt Golubski and Lukas Rich in the playing field. With many young freshmen also in the mix, the team looks eager to start conference play.
I got a chance to talk to sophomore Brian Beers about the past series and upcoming week of ball as well. "I think we played really well as a team, and as a [pitching] staff we threw lots of strikes and attacked guys just like Coach Noble told us to. As far as the upcoming games, we reallyjust try and take it one game at a time, one day at a time. But we are excited for that first conference series against Neosho County."
Coach Christmann, who is in his first year at Allen as a part of the baseball staff, told the squad repeatedly in their last game (in which they were down 6-0) to keep fighting and keep playing.
When asked about the effect of Christmann's statements, Golubski said, "It really came down to the team scratching and clawing to stay in the game. Everyone came together and never gave up and that is something that we need to bring with us into conference for sure."
All the right things are happening for the Baseball Devils, and it is almost time for them to strap it up against conference competition. The early success sure is nice, but the continued success is what the club is looking for.