Woman's History Month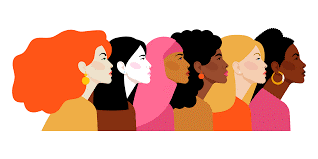 Women's History Month is a time set aside to consider the frequently underappreciated contributions of women to American history. March has been designated as Women's History Month in the United States as a time to recognize the achievements that women have made to history, culture, and society.
Women have been marginalized and excluded throughout history, and queer, transgender, and women of color have all experienced more oppression than their white, cisgender sisters. We must approach our festivities with intersectionality and intention if we are to fully embrace and comprehend the significance of Women's History Month. In light of this, Women's History Month is both an opportunity to confront the persistent injustices that affect women all around the world and a chance to rejoice in our common humanity as women.
Before it became a month-long celebration, Women's History Week was originally observed in March 1978 by educators in Santa Rosa, California, to raise public awareness of the contributions made by women to society. To coincide with International Women's Day on March 8, organizers chose a week in early March. In the years that followed, many American communities joined Santa Rosa in commemorating Women's History Week.
Since its inception, every Woman's History Month has a theme. For the 2023 Women's History Month, the theme will focus on "Honoring Women Who Share Our Stories". The National Women's History Alliance is promoting this year's commemoration of women who have contributed to storytelling in all media, including print, radio, TV, stage, screen, blogs, podcasts, news, and social media.
Many women ask how they can celebrate Women's History Month and the answer is surprisingly easy! A person can commemorate the women who have had a positive influence on their life, such as their mother, grandmother, sister, teacher, boss, or mentor, by attending community activities, shopping at companies created by women, or just by doing nothing at all. This will bring woman together to raise awareness of the contributions that women have made to our culture and society over the years. It's an opportunity to consider the trailblazing women who pave the way for change in fields ranging from science to politics.