Grief During the Holidays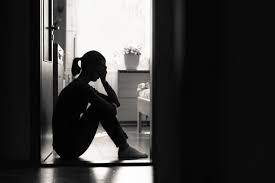 All throughout the year, things like work, school, homework, and others fill our daily calendars. Finding enough spare time to spend with loved ones seems to becoming more and more difficult. However, holidays are the ideal time to spend uninterrupted time with family and a great escape from the stresses of everyday life. During the holidays everyone is expected to join their family members and celebrate together. It's supposed to be a time to be reunited and create lasting memories, which can be an overall good for a person's health and wellness.
Yet, not everyone may have a good time this holiday season. Grief is one of the largest obstacles some individuals encounter at this time of year. It's never easy to lose a loved one, but the holidays without them add an extra layer of difficulty. Let's say someone recently lost a loved one or are going through their first holiday season without them. In that scenario, they will require coping mechanisms, social support, and perhaps even professional assistance to get them through the holiday season.
As someone who has lost someone so close to me, my own brother, I know that, during the holiday season this year, everything will be different. It has been a hard and unreal situation, ever since we first got the news. To think someone could be here, living life one moment, like the rest of us, and then just be gone unexpectedly is so heartbreaking. My brother was just 20 years old and was the first child my parents had, he was full of life and such a beautiful soul. Even to this day I find his passing hard to believe, and I know that when the holidays come around, it will be even more heartbreaking for my mother. My mom has always been a big fan of Christmas and the holidays, so having her complete family is very important to her. Grief is something we never thought we'd have to experience; it has been hard moving on.
There is no single, proper method to handle grieving during the holidays. My advice is to find a solution that works best for you and your family. Do what feels right, what honors the lost family member, and, honestly, whatever gets you through the season unscathed and prepared to face the new year.
Loss is never simple, and if a close family member has passed away, the Christmas season may be particularly difficult. Regardless of how we choose to celebrate the holidays, or not, it will most likely take time to properly absorb the loss of a loved one. Hopefully, grieving process will probably become less intense over time, especially if you seek support, take care of yourself, and give yourself the room needed to cope.
All anyone can really do for certain during the holidays is remember our loved ones.
Grief Counseling Support: