Desire To Teach Never Wavered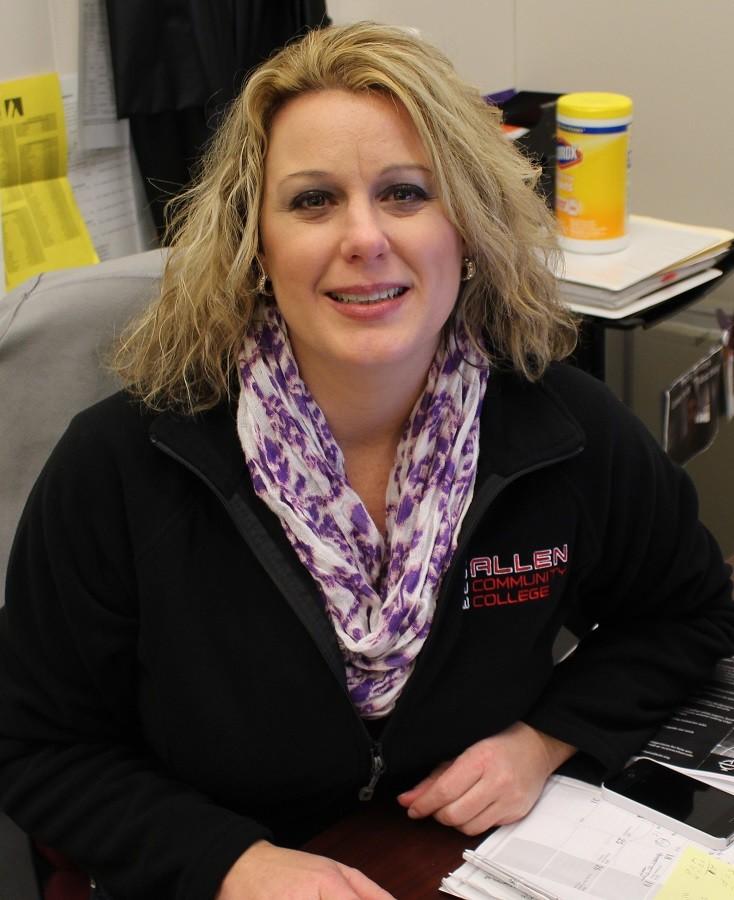 Seann Blair, Opinion Editor
December 18, 2015
Christy Cutshaw has been teaching for 20 years, and only six of those years have been spent at Allen Community College. Cutshaw currently teaches computer science, graphic design and yearbook, to name a few. She said she chose those classes to teach because of her personal interests and needs.
"I had always struggled with computers when I was getting my masters, but as soon as I had gotten my master's in tech I really enjoyed it and just wanted to teach that," she said.
Before Cutshaw taught at Allen she taught English at Altoona-Midway High School for five years, and taught junior high prior to that.
Such a long career in education started for Cutshaw as a young girl.
"I wanted to be a teacher since fourth grade," she recalled. "My teacher let me help other students in class and I just loved it. Ever since then my drive and opinion on being a teacher never changed."
After she earned her master's degree in education technology, she wanted to see what teaching jobs were available. Allen had an opening in development education specialist, which she happily accepted. A couple of years later, she became a full-time faculty member in technology.
In her six years at Allen, Cutshaw has served on several college improvement committees, including the assessment committee which she currently leads, and has traveled to conventions in Washington, D.C, Texas, Oklahoma, Arkansas, Chicago, Indiana, Nebraska and Las Vegas.
Like her students, Cutshaw appreciates the small classes at Allen because she has enjoyed actually getting to know her students. She said she enjoys teaching at Allen because it challenges her and helps her grow to be a better instructor.