Business Instructor, Coach Dedicated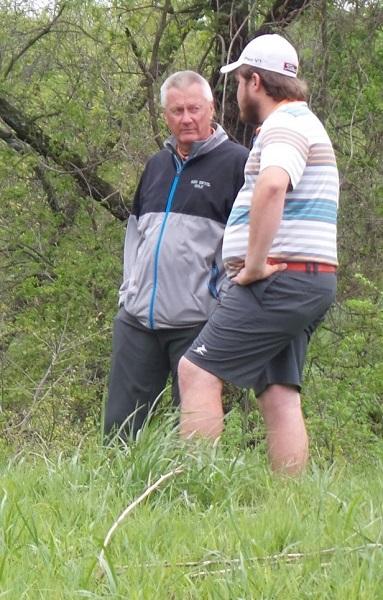 For many students these final few days of school will mark an end to their journey at Allen Community College. Most traditional students will have only spent a short two years at Allen, but for many of ACC's faculty and staff a semester such as this spring and academic year like 2015-16 represent only a small fraction of their time of dedication to our school.
For business and computer instructor Mike Hayes, 21 years has passed since he began teaching and coaching at Allen. Hayes has spent over 34 years as an educator, having taught at several different community colleges before coming to Allen.
Although Hayes has taught for many years, teaching was not always been his career. Before he became a teacher Hayes worked as a public accountant in Kansas City and as a stockbroker for several years. A declining stock market in the 1970s led him to a career change where he first got into teaching through an assistant basketball coaching job.
Hayes's father, who spent over 40 years as a high school basketball coach, always advised him not to get into coaching, but Hayes couldn't resist the urge when he began coaching basketball under an old friend and teammate from the University of Missouri-St. Louis.
Several years and several schools later Hayes found his way to Allen where he began as the head coach for the men's basketball team. He headed the basketball program for over 15 seasons. He is now the men's golf coach and has been for the past 16 seasons, having simultaneously coached men's basketball and golf for 10 years.
When asked what his favorite part about teaching was, Hayes explained that it is being able to share his experience to students who are just starting to learn about business.
Having gone through school and worked as an accountant before the convenience of personal computers also gives Hayes a unique experience that he says he enjoys sharing with students in his computer classes.
"I enjoy being able to share my experience of being a CPA and stockbroker to try to explain to students the many different careers you can have in accounting or business," Hayes said.