Student Manages School, Family, Work To Attain Goals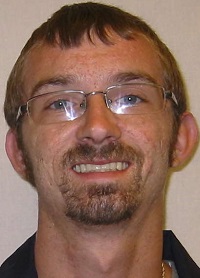 The average, everyday college student undergoes a lot of stress and excitement as a young adult. Being away from home with no rules, keeping up the grade point average, and maintaining a social life all contribute to such feelings. Some take to this lifestyle quickly, while others struggle with the oncoming independence.
On top of all these things, what if a student has a full-time job? What if he or she is married with children to take care of? The life of an average college student is full, but what about a non-traditional student?
According to the National Center for Education Statistics, from 2000 to 2010 there was a staggering 42 percent increase in college students age 25 and older, compared to the 34 percent increase in students younger than 25. That figure is expected to rise to 43 percent by 2020 as 9.6 million older students head to campus. Whether it is online, night classes, or right next to other students during busy daytime classes, older students are striving for a college education.
Timothy Genoble of Iola is a non-traditional student at Allen. He shared some of his experiences about being in college while maintaining a job, a marriage, and raising two children.
He attended college right out of high school in 2009, and did not return for the 2010 spring semester due to his first son being born. He accepted an assistant manager position at Wal-Mart for almost four years. He then began working part-time as a driver for a highway contractor for the postal service.
Genoble's main priority is his children, boys ages two and six. He is majoring in elementary education, so he can have summer break, spring break, and holidays off and time spent with his family.
"After working all the time, I was tired of living paycheck to paycheck and wanted more time with my children," he said. "That is why I have decided to major in elementary education so that I can have summers off with them, as well as spring break and holidays."
Resources are plentiful as a college student, but this can be different for the non-traditional student. Genoble talks often with the staff, uses online resources, class lecture notes, and his textbooks. Having to juggle the responsibilities of having a family, work, church responsibilites, and school is very challenging and doesn't leave him much time for on-campus tutoring.
"Time management is key," Genoble said.
Graduating with a degree is a goal that Genoble heavily plans on meeting. Getting his associate's degree will help him to go on to Pittsburg State University to get his bachelor's degree. This will allow him to start substitute teaching and get the classroom experience.
Genoble encourages other "non-trads" like himself to stick with it.
"There is nothing you cannot accomplish if you set your mind to it," he said. "After struggling with a minimum wage job, or even ten dollars an hour, you then understand what a college degree can do for you."