Ukraine-Russia War Recap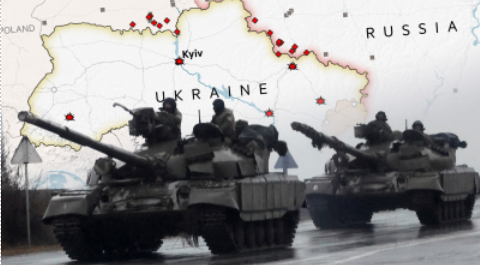 Earlier this year, altercations between Russia and Ukraine took a dreadful turn when Russia decided to invade Ukranian territory. From that day on, many atrocious and lamentable casualties have taken place in Ukraine where the citizens are struggling, and the government is perishing. 
A major conflict that has been present since 2014 between Russia and Ukraine, has escalated and is now considered a full-on war. So far, Ukraine has suffered from bombardments, missile air strikes, and gunfire which has caused many people to leave their homes behind and seek refuge away from Ukraine. More than 500 people were finally evacuated from the besieged city of Mariupol, after days of failed attempts. 
The ongoing war has had many fatalities and has caused disasters in the cities of Kharkiv, Kyiv, and Mariupol. The United Nations is doing everything they can to stop the atrocities and bring the war to an end. 
"I am here to focus on ways on how the UN can expand support for the people of Ukraine, saving lives, reducing suffering and helping find the path of peace." The Secretary General of the United Nations said at a press conference with Ukranian President Volodymyr Zelenskyy. 
Since the start of the war, Russia has been affected financially by the U.S., as President Joe Biden has imposed "new sanctions." These sanctions were caused by the discovery of many dead Ukranian bodies in areas where Russian soldiers were previously occupying and directly targeted Russia's biggest financial institutions. The Biden administration has imposed new sanctions on Putin's daughters and Russian banks. Additionally, it has been mentioned that the war will not cease until Putin has control over the whole Ukranian territory.