Holiday Sadness; How do College Students Deal with It?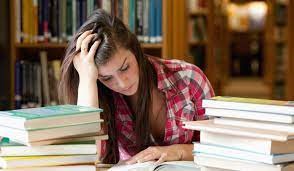 Sarah Navidad, Student Reporter / Gossip Columnist
December 2, 2021
Traditionally, the holidays are a time to gather with friends and family and share quality time together, festive meals, and parties. This year, the pandemic has stripped away the pleasure of gathering with friends and loved ones while also intensifying stressors. For college students, this holiday season will be especially difficult as they cope with academic pressure, travel plans, isolation, and more.
For many college students, this holiday season introduces a much more complicated risk calculation with decisions about travel, accommodations, expectations, and the health of family members (especially older parents and grandparents), and relatives. There's a long list of potential costs and benefits, pros and cons, and what ifs to consider.
The holidays are usually spent with the people we love and cherish the most. It's a great opportunity to see long distance relatives and enjoy their company.  Yet, college students who can't travel home won't be able to participate in these warming interactions. For those college students who stay on campus, especially first-year undergraduates, this fall may be the longest period they've gone without seeing their families. Some students may be experiencing homesickness and trying to weigh that against the very real fear of contracting or spreading the Coronavirus.
Financial stress has also increased because of the pandemic, and many students are facing the reality of how they and their families can afford college considering widespread unemployment, evictions, and other economic consequences.
Also, reflecting on the months leading up to this holiday season, college has been a very different experience this semester than ever before. Many students are grieving the loss of their previous experience and are feeling isolated from campus life. What hasn't changed is the stress and pressure students feel about academics and grades. We need to remember that the holidays coincide with final exams and all the stress that brings.
For these reasons, college students are in dire need of a mental break.  Besides, the holidays are supposed to be that time for them to decompress and tend to more self-care. While there isn't necessarily one end all way to alleviate these stressors, it's important to know that there are things that college students can to find relief. Here are some links you can click and read about how you and your family can stay safe during the holidays and tips for you and your families during the holidays.