ACC Athlete Talks Passion, Purpose, and Making an Impact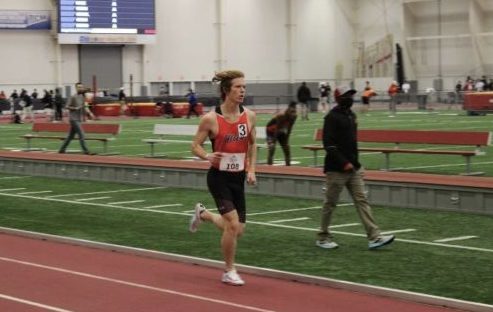 Recently I talked to a second-year transfer Cross County/Track athlete Burch Greene. Greene transferred from Louisburg College in North Carolina (along with Devin Crow) to further his success within the sports.
This has been an interesting year for Cross Country especially, as it helped to lay down a solid foundation for all sports on how competition could be achieved at the college level. With it being such an unusual year, the Nation Junior College Athletic Association has decided to not count this year against an athletes 2-year competitive eligibility. This makes a huge difference for athletes like Greene, as it gives them more time to develop into higher class athletes.
When I asked Green if he is considering coming back for another year, he responded, "I have talked about coming back for Cross next year that if the team stays together. I think we'll have a national title national title team just based on how it's looking. However, I'm trying to run at Florida State and if the option comes up for me to be on that squad next semester, I'll definitely take it."
Another thing I wanted to do was look into the mind of an athlete who has now helped his team reach 2nd at Cross Country Nationals (first in Allen's history) as well as placing 5th at indoor nationals in the DMR (distance medley run – which consists of a 1200M, 400M, 800M and 1600M).
When I asked Burch about what pushes him individually to be a competitor, he answered, "That's really tough question to answer, for me I really I think I've always had something deep down that just wants to be successful. There's honestly been times where I wish I could just like live a simple life, but I don't think that will ever happen for me I think it's just I feel like it's a bigger purpose to my life than just being a normal human being."
He also added, "I just would like to change the world and leave an impact I guess that's why even though that sounds cheesy I think that's the truth."
Head Coach Vince Degrado has created a culture marked with achievements for the Allen County College Cross Country.
Then asked how being a part of this program has affected how he treats the sport, he said, "I would say this program has completely changed my outlook towards the sport. During high school I started to fall in love with the sport, but at my first college it really felt like more of a job than actually enjoying it. However, at Allen it became fun, and my passion just came back. It's made me want to continue competing in this sport while working towards my master's degree. If it wasn't for this program, I don't think I would have such a positive outlook on the sport of Cross County or even Track."