Residents get a weekend treat at Farm City Days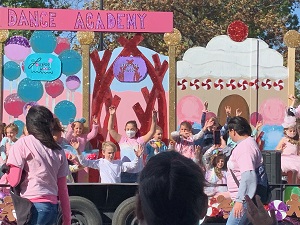 Between a car show, parade, petting zoo, fascinating booths, and a mind blowing show from a Kansas City drill team, Farm City Days was a success this year. The event took place from October 15th through the 18th with this year's theme for the parade as Candy Land. It was also the first annual Cannonball bike ride.
But what is Farm City Days? A yearly celebration on the second weekend of October between the farmer and townspeople. The festival was first discovered when members of the farm bureau decided to bring the people to the farms to show them what it was like to be a farmer and the problems they had. The festival became more throughout the years so that it became a celebration.
However, this year was a bit different than the previous years due to COVID. The parade was extended so that social distancing was effective. There was no candy allowed, despite its Candy Land theme, vendors were spaced six feet apart, and of course everyone was asked to wear masks. But this didn't stop the festival from continuing.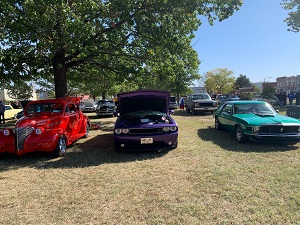 A vendor called 'Home Decor and More' ran by Kim Trowbridge and Josie Kerr said, "I'm glad everyone is getting out and showing work even with the pandemic."
For newcomers living in Iola, it was excited after hearing about Farm City Days and seemed like it was the perfect chance to learn about the community. Gary McArdle, a car show participant said "I love coming to small towns because I have the most fun. People appreciate the cars more than people in the big city."
It was interesting watching everyone come together in a time like this and still being involved and having fun.