Rancher Beefs Up Education
Juggling work and school are hard by themselves, but working on a ranch brings its own difficulties for Freshman Justice Edwards.
Edwards is majoring in agriculture business at Allen Community College. He grew up in Yates Center on his parents' ranch and continues to work there while attending Allen.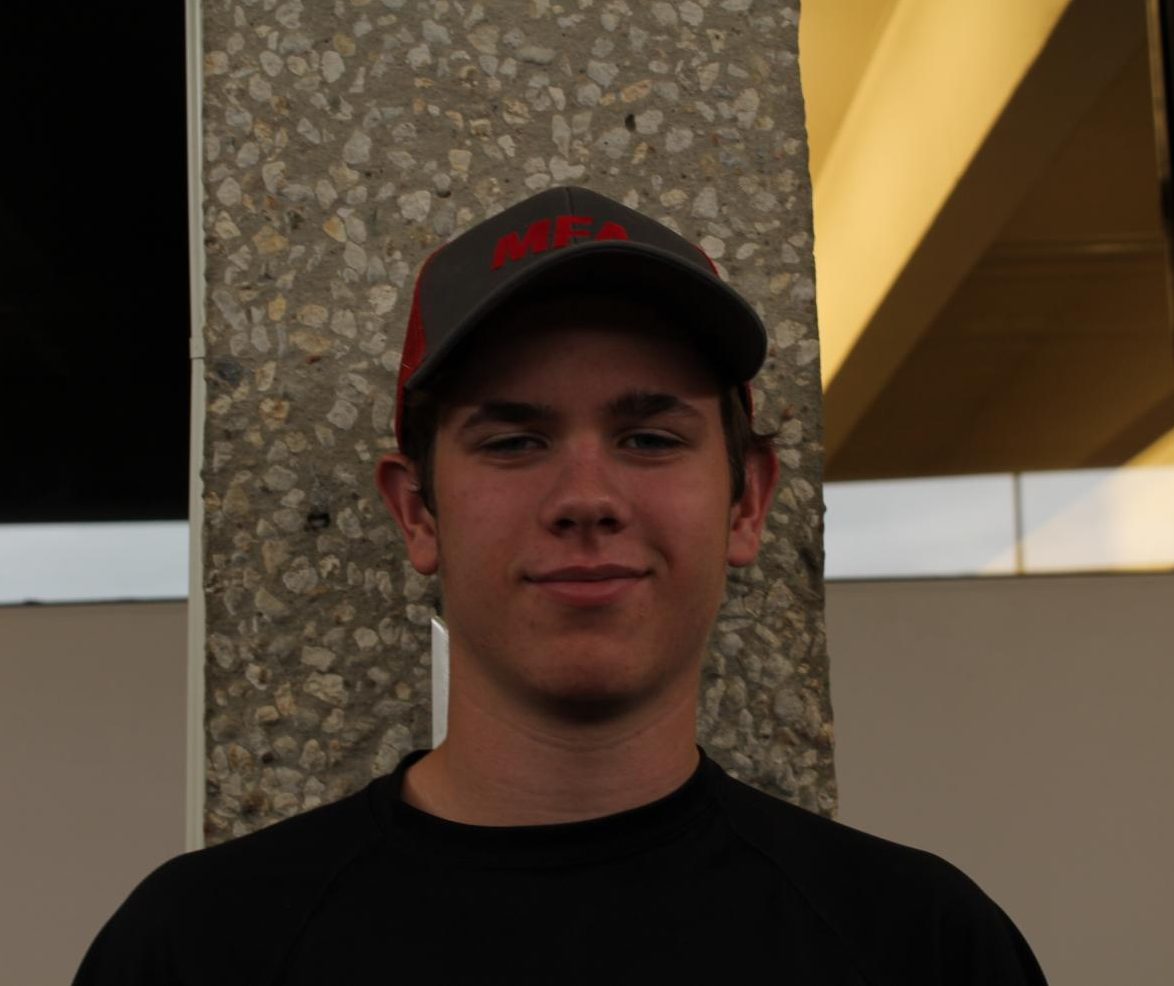 "The problem with working on ranches – the ranch doesn't wait for you. You can't just put something off. You have to go get it done right then and there," Edwards said about managing work and his studies.
"If a cow gets out, you can't just let it sit in the road," he continued. "It's dangerous. It's not fun. So, definitely my work has interfered with school in the past."
However, Edwards stated he enjoys working on a ranch, which is why he sought higher education at Allen. He hopes to save money by attending a college close to home, and he had heard good things about the ag program.
Edwards plans to transfer to Kansas State University and enlist in the military to help pay for future college expenses.
Specifically, Edwards wants to learn more about the business behind agriculture. He's learned about other livestock, such as lambs and hogs, and thinks the classes he's taking are interesting.
On his family's ranch, Edwards helps look after 250 head of cattle, as well as 250 additional cows owned by other ranchers.
He still finds time to complete his studies, as well as competing for the Allen track team, and looks forward to his future as a rancher.