Brazilian Student-Athlete Driven to Succeed
The Story of Diego Feitosa
International student Diego Feitosa is a freshman at Allen Community College and attends the college on a soccer scholarship. The 18-year-old Brazil native has many passions, but stated that he has been playing soccer for as long as he can remember.
"Soccer is the thing there (in Brazil)," Feitosa said. "Since I was a little kid I always remember playing soccer. I also had a big influence from my father because he used to play soccer too."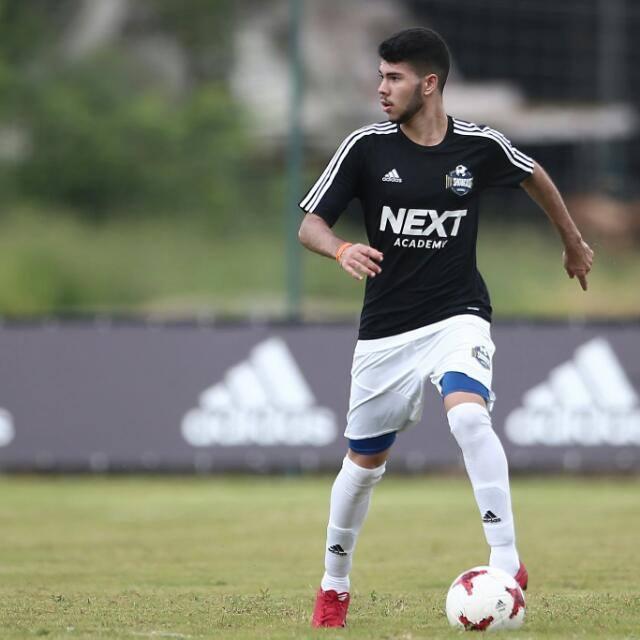 According to Feitosa, in Brazil, soccer is a sport in high schools and middle schools but anyone who is serious about the game joins an organization, much like traveling summer league sports in the United States, or tries to go professional after playing collegiate soccer. However, these clubs can ask athletes to stop studying.
"The biggest difference between soccer in Brazil and in the United States is the term 'student athlete,'" said Feitosa. "They do not give much value to those kind of things. If you want to go pro, you have to leave everything behind."
While Feitosa had considered trying to pursue a professional career in Brazil early on, he and his family realized that getting an education was a more sensible route, while still being able to enjoy the game that he loves. He plans to transfer to a four-year university in the United States after getting his degree from Allen and hopefully continue to play soccer, although he doesn't have his sights set on a specific school.
"If I go D1, great. If I go D2, great," said Feitosa. "I really think I am going to try to go pro, but I won't forget that I have other things to work with, like my degree."
Feitosa recently changed his major from communications to athletic training and stated that he has enjoyed his experience in the program so far.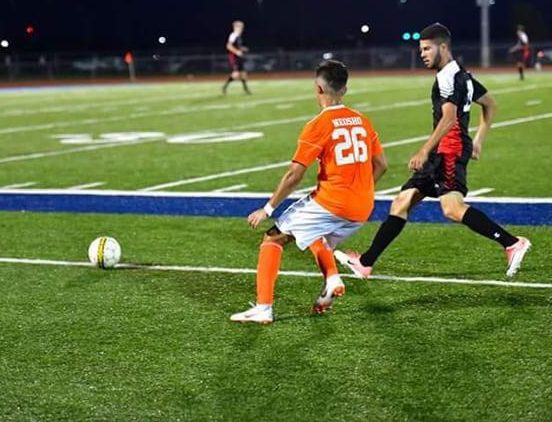 While Feitosa has dedicated most of his life to soccer, he has many other interests, including music. He can play the guitar, has dabbled in clarinet and saxophone, and expressed an interest in every kind of music, not just Brazillian.
"It isn't listening to the music like 'Oh, this sounds cool' but really trying to understand how that began or it's influences or who made that song that way," said Feitosa.
Right now, his favorite type of music is popular Brazilian music, because the lyrics directly reflect poetry and are meaningful.
"I really love music; it's one thing that is always in my days," said Feitosa. "I can listen to Frank Sinatra to another thing that is completely different."
In addition to making and listening to music, Feitosa spends what little free time he has reading books and absorbing as much media as he can.
While in the states, he hopes to watch a live NFL game and would really like to see a Kansas City Chiefs game, as well as eventually travel to California or a big city like Denver, Nashville or New York.
"Even Iola, Kansas is new, for me," Feitosa said. "I think every state has something to show me."
"
Even Iola, Kansas is new, for me. I think every state has something to show me."
— Diego Feitosa
Most students who move away from home have a hard time adjusting to college life. Feitosa not only moved away from his home for the first time, but it was also his first time living outside of Brazil. The Brazil native grew up speaking Portuguese, but learned English early in life.
"In Brazil it's a really big thing to learn another language, specifically English because of the workforce," said Feitosa. "The United States is one of the biggest countries in economic affairs, political affairs, and stuff. In these times, globalization and all that stuff, if you are not learning another language, you are staying behind."
According to Feitosa, a big difference in American culture versus Brazilian is the organization, trust, and cleanliness of the streets and shops.
"If you look at the map of Iola (Kan.) on Google Maps you can see that the streets are perfectly distributed, divided in blocks. And if you walk in them, there is no trash in the streets," Feitosa remarked.
"Things work here with way less bureaucracy," said Feitosa. "In Brazil, I had never seen the self-checkout at Walmart. I think they really don't trust people to do that."
Even though Feitosa is quickly adjusting to American society, the food, he stated, is very different from that of northeast Brazil, where he was raised in a small town. The adjustment from natural food, and a consistent diet of meat, vegetables, eggs and bread, to the American way of eating proved to be one of his biggest challenges.
"We are considered one of the countries that has one of the healthiest ways to eat," said Feitosa about Brazil, adding with a laugh. "Here I have probably eaten the amount of sugar I had eaten in my whole life in Brazil, after just a month."
Having two other Brazilian student athletes living at Allen has helped Feitosa to adapt, especially since he gets a chance to speak Portuguese with them in the dorms.
"Everything here is new," Feitosa said. "Probably for the next semester or year new things will keep showing up. I'm really enjoying my time here with new people."