Shop Local, Live Good
Supporting Iola, Supporting Health
Some people are afraid to ask for help with finding food, but many programs are in place to help everyone access the resources they need. There are various places in Iola that can provide food access to struggling families and students. Humanity House, the Iola's Farmer's Market, church feeds, and other government assistance programs such as Women, Infants, and Children (WIC) Food and Nutrition Service and Supplemental Nutrition Assistance Program (SNAP) are ways that families can better their lives.
Humanity House is a non-profit organization which helps people who want to help themselves. Tracy Call-Keagle is the brain behind the agency that has helped so many people.
"We provide laundry services, have a food pantry, and host classes such as American Sign Language, knitting, and money management free of charge," Call-Keagle said. "Every cent we get goes back into the community."
To get more information, call Humanity House at (620)-380-6664, walk in, or visit their website at humanityhousefoundation.com.
The Farmer's Market in Iola is a great way to find locally grown, quality food for a good price. From April to October, the market is open Thursday evenings for all to attend. You can find in-season items such as vegetables, eggs, baked goods, and fresh meat. The best thing about the market, other than bringing the community together, is that buyers can pay with cash, Vision, SNAP, or debit cards. For more information on days and location, visit acfarmersmarket.com, and stay tuned for the market's reopening in April!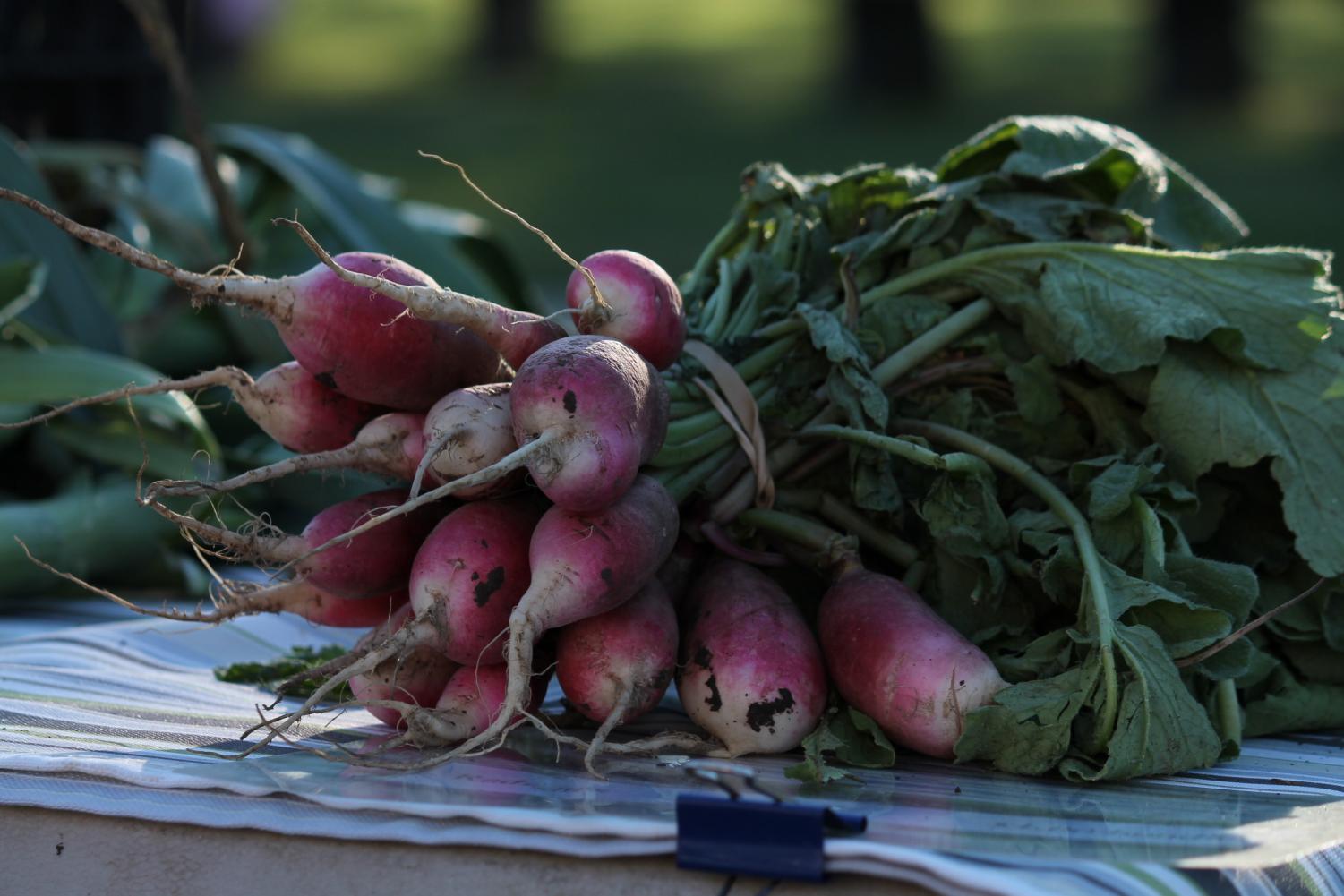 Additionally, there are multiple churches in Iola that provide free dinners for the community. One that is active every Sunday is the Methodist Church at 228 S. Kentucky that begins at 5:30 p.m. The Presbyterian Church also has soup nights on the second and fourth Sundays of each month at 5:30 p.m. Even if religion is not a big part of one's everyday life, it is seen by many as an opportunity to get out and meet kind people as well as enjoy a warm meal.
Another way that families can access the food they need is by utilizing government assistance programs. WIC is a program designed to keep pregnant and breastfeeding women and their families healthy. Another common assistance program in Kansas is SNAP. To check qualifications, visit dcfapp.kees.ks.gov. Benefiting parties get a card with money which can help to buy groceries. Thrive Allen County, a nonprofit organization in downtown Iola has navigation programs, and assists the community in enrollment in these programs and more. They are open on weekdays from 8:30 p.m. to 5 p.m. or stop by their office at 9 S. Jefferson.