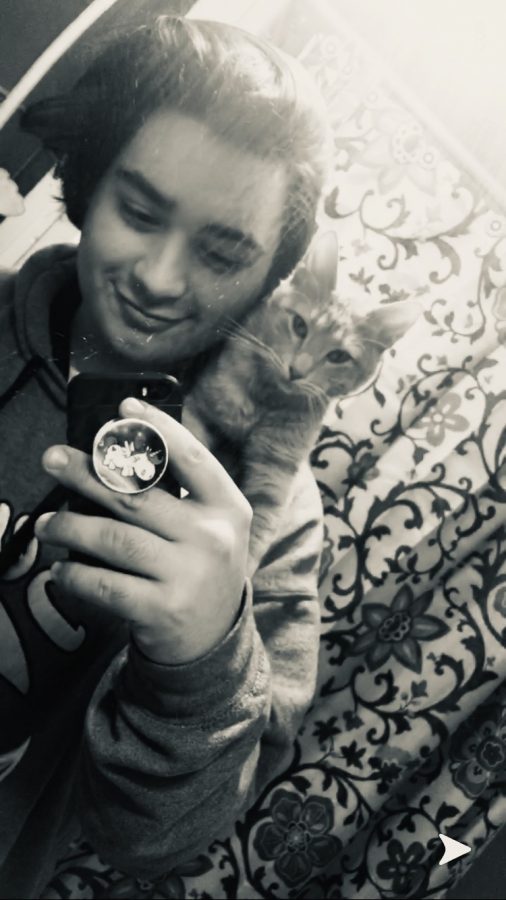 Brayden Barnes is a Spring Hill High School graduate, who is in his first year of attending Allen Community College. He joined to Flame to add a video production element to the news. Braden is also filming for the sports teams.
Barnes' background in video productions comes from his last two years of high school where he was a staff member of the school news team. 
In his free time Barnes likes to skate and be involved in music. He was introduced to music at a young age by his father who has been in bands for years. Brayden got his first drum set when he was only 1 year old and has since learned to play the piano and guitar, as well. 
After Allen, Barnes plans on finishing his degrees in marketing and business at a four-year college. Eventually he wants to become a pharmaceutical business owner.
Brayden Barnes
Mar 10, 2020

Get Involved; Get Happy

(Story/Media)

Feb 28, 2020

Student Directors Stage One-Acts

(Story/Media)

Dec 13, 2019

Young'uns Nowadays

(Story)

Dec 13, 2019

Control Stress During Finals

(Story)

Oct 22, 2019

Five Years; Five Million Dollars

(Media)

Oct 15, 2019

Why Can't We Be Friends?

(Story)

Sep 24, 2019

'B' Movie Or Independent Film?

(Story/Media)

Sep 06, 2019

Speaker Tells Of Overcoming Trials, Achieving Success

(Story/Media)