Winter Blast Brings School Closures, Plumbing Problems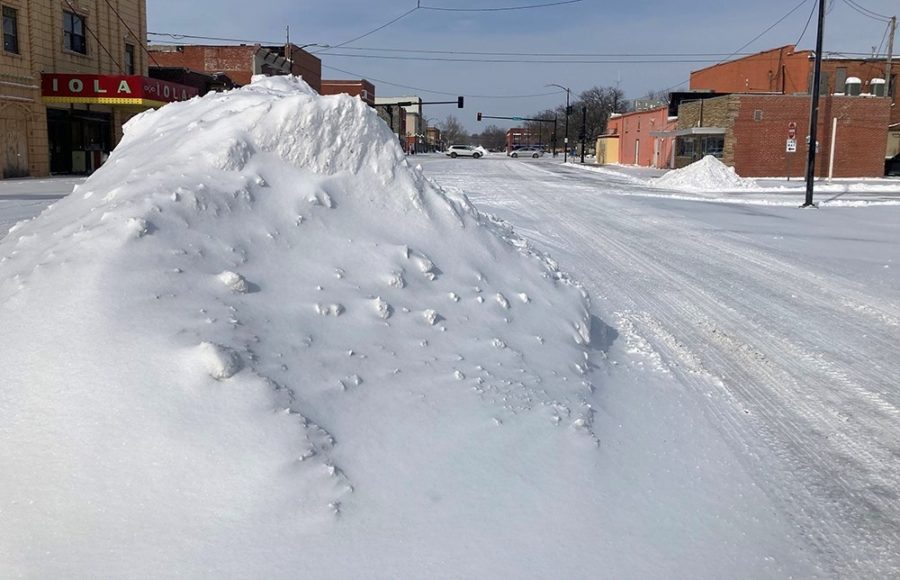 The past couple of months has been very Kansas-like, to say the least. The weather has been anything but consistent. Of late, it has been very nice with highs up into the 70s. The same cannot be said just two months ago.
Temperatures reaching negative 14 that included lots of snow and ice was the story for the final week or so of February. Not only did it affect Kansas, but the storm affected most of the country, including down south in states such as Texas.
In my third year here, due to the storm, the school got shut down for not one, but two days. This is only the second time since 2018 that weather related issues have shut the school down.
With the cancellation of classes, many issues arose in the dorms with pipe problems and leaks. In Masterson and Winter Hall, both had troubles containing the complication. I talked to some students about their struggles.
"It was a mess and the room had water everywhere," said Freshman Devon Richardson who lives in Winter Hall. "I heard a lot of people yelling when they saw what was happening and my roommate called me saying the same was happening here."
While pipes were leaking at Winter Hall, other issues happened at Masterson. Ashtin Duerksen explained, "The water was leaking in the shower in our room and we had to get maintenance to fix it multiple times. The water would not turn hot and we had to take cold showers for a week."
Whether or not the hot water heater not working was the result of the storm, it was a bad time to go out with it being in the negatives outside. After a long day in the cold, the first thing many people look for is a hot shower.