Allen Community College Officials Create Plans, Procedures in Response to COVID-19
There seems to be very little doubt that the transition to school this year was less than normal. Every aspect of college life has been completely flipped upside down. To help try to combat the confusion and bring a slight sense of normalcy, the administration and staff at Allen Community College has compiled various plans and procedures to prepare or any scenario that might come their way.
After she noticed people were entering stores and restaurants without covering their faces, first-year student Laura Quigley asked, "Why don't people in the community wear masks?"
Cynthia Jacobson, vice-president of student affairs responded, "It may be inconvenient to wear a mask, for others it may be not agreeing with public health authorities, and unfortunately for some their decision may be political."
"The legislature has limited the Governor's ability to 'require' that the public wear masks.  Therefore, if a business doesn't enforce a requirement for masks, people can get by without." said ACC President John Masterson
In regards to testing and who to contact, Josiah D'Albini, director of student life, said "Anyone who feels like they should be retested should contact their healthcare provider.  If you are in Allen County and showing symptoms of the COVID-19, you should contact the Southeastern Kansas Multi-County Health Department on if you should be tested or not."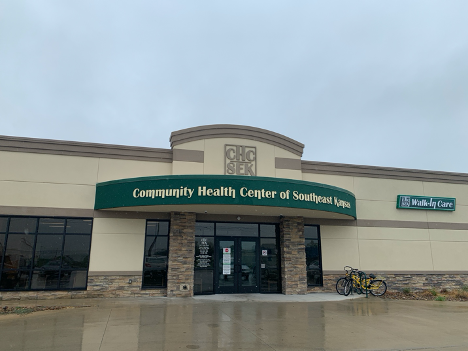 Additionally, Jacobson said, "Employees with symptoms should notify their supervisor and students should email their instructors if they are not coming to campus or participating in online class because of illness."
"If a student tests positive, the College is informed by the SEK Multi-County Health Department," said D'Albini. "The student is given the option to either return home to complete their 10-day isolation or be moved over to the southern Red Devil Duplexes. Their roommates would be given the option to move home for their 14-day quarantine or stay in their room. Isolation and quarantine students that remain on campus to finish out their time would receive lunch and dinner delivered to them by myself or another member of Student Life staff, based on the meal plan that they have. Upon the end of the isolation, students would be moved back into their rooms."
One question on many minds though is what would happen in the event of an outbreak and if a total shutdown is possible.
Jacobson said "The College may decide to move to online learning if the pandemic threat becomes too great for the safety of the college community. The College has a plan in place for each course should this move from onsite to online learning becomes necessary."
There are additional plans in place for students on campus who cannot return home. A number of considerations to take into account in making the decision to move to online learning include the level of community spread in Allen County and surrounding areas, level of spread on either Allen campus, Iola Campus' Isolation/Quarantine capacity, and the recommendation of Kansas Health Departments and the Kansas Board of Regents.