Allen Theatre Presents Dracula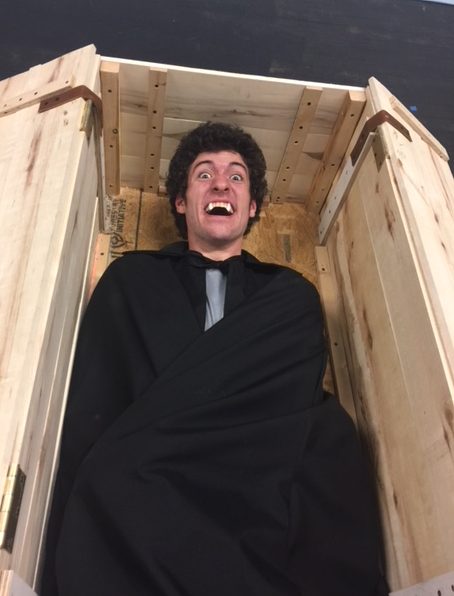 Hang on for a minute...we're trying to find some more stories you might like.
The Allen Community College theatre will be performing Dracula by Steven Dieiz based on the book written by Bram Stoker. The show will be held at the Bowlus Fine Arts Center on April 26-28 at 7:30 p.m. each night. Ticket prices are $6 for adults, $4 for students, and Allen students will be allowed free entry with their student ID. This show contains graphic scenes that may be intense for some viewers. Tickets are available at the Iola Pharmacy.
Many students have been excited to be a part of this production. Ian Malcom, a theatre student,  has been given one of the most prominent parts in this play. Malcom plays the part of Dr. Seward, the head of an insane asylum.
"Out of all of the characters that I have ever played in a show, Dr. Seward seems to be the most realistic one that I have ever been given," Malcom stated.
"I enjoy his reliability and his range of emotion, although Dr. Seward doesn't seem to have a major noticeable quark," he said. "I feel like he is a character that allows me to show my true potential."
Malcom is very excited that he has been given such a part as Dr. Seward.
"
My favorite part about playing Dracula is that I get to be charming, intimidating, mean, and I get to go on a power trip as a vampire."
— Judd Wiltse
Another student who is excited to appear in this show is Chloe Bedell. Bedell has been given the part of Lucy, who she describes as "fun, flirty, and carefree." Bedell said her character has a dynamic change during the play.
"I look forward to playing a character that has a complete 180," she said. "I think it will be a challenge."
"I am excited to be challenged, I hope I get to show a different side of my acting abilities rather than what I usually play," Bedell stated.
Of course the play would not be complete without a fantastic, fear evoking, and charming Dracula played by Judd Wiltse.  Wiltse explained the feeling of portraying Dracula, saying, "Dracula has a mindset that makes him view other people as disposable to him."
Wiltse is enthralled to be playing such an iconic part and shared a personal highlight.
"My favorite part about playing Dracula is that I get to be charming, intimidating, mean, and I get to go on a power trip as a vampire," he said.
There has been a lot of work put into this production from the cast. The theatre department, led by director Tony Piazza, invites all members of the community, urging them to come and see the show — they won't bite.

About the Contributor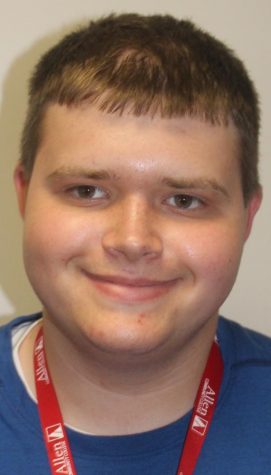 Brogan Falls, News Editor
Sophomore Brogan Falls grew up in Le Roy, a small town in southeast Kansas, with two sisters. The 19-year-old self-proclaimed "video game junkie" has loved the entertainment industry from the beginning. Falls is attending Allen Community College on a theater scholarship and is majoring in communications. In the future he plans to attend Wichita State...