Volunteer Opportunity: Community Clean-Up Day in La Harpe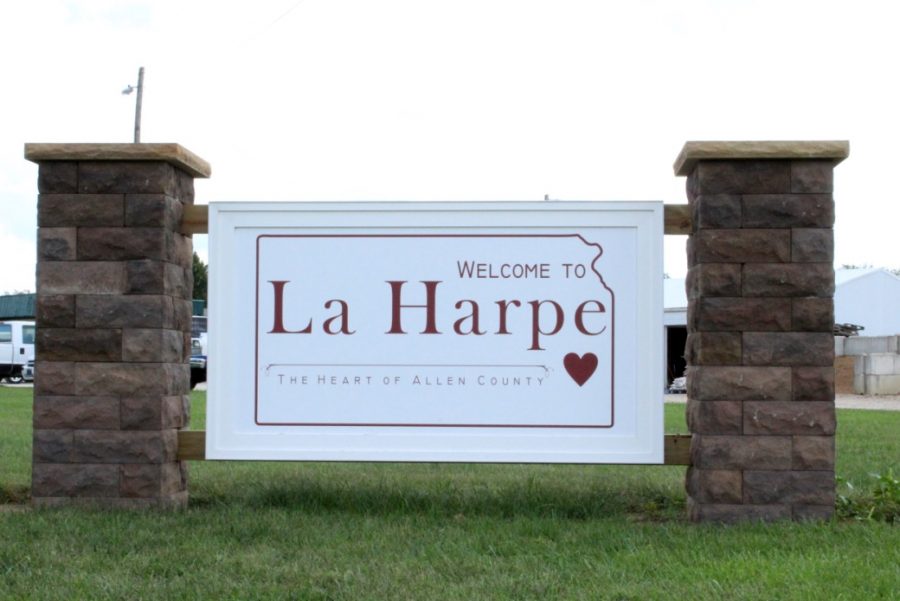 La Harpe is a little town about ten minutes east of Iola. Volunteers from multiple cities in Kansas will be getting together for Community Clean Up Day on Oct. 20 in La Harpe.
"Community Clean Up Day is where volunteers from the college, Kansas State University, and the people from surrounding communities come together to help make La Harpe a healthier place to live," said Damaris Kunkler, deputy director of community engagement at Thrive Allen County.
On Oct. 20 the plan for the Community Clean Up Day is to trim trees, clean up around the town and paint the shelter house.
Kunkler's main job is to keep in contact with residents in and around Iola to make Allen County a healthier place to live. Her main focus lately has been on keeping in contact with residents from La Harpe in order to focus on their priorities for their community. Finding opportunities for the community to volunteer is another one of her jobs.
Students from Kansas State University are part of an organization called Alternative Breaks. This group of students uses their weekend breaks, winter and spring breaks volunteering at surrounding communities.
"Alternative Breaks is a great way for students and residents to connect locally and create a better environment for everyone," said Kunkler. "About 15 to 20 students and leaders from Kansas State will be here on Oct. 20 to help volunteer with everyone."
Since Thrive Allen County is in consistent collaboration with La Harpe, there have been several projects in La Harpe such as helping build the playground with Alternative Break students from The University of Kansas and other events similar to Community Clean-Up Day.
This day is open to anyone who would like to help out and wants to get involved with the community.
"Any Allen students that are looking for volunteer opportunities on Oct. 20 or any other times are always welcome to contact Thrive," Kunkler said. Thrive Allen County is located at 9 S. Jefferson in Iola, and is open M-F 8:30 a.m. – 5 p.m. or call 620.365.8128.