Flame Staffers Visit K-State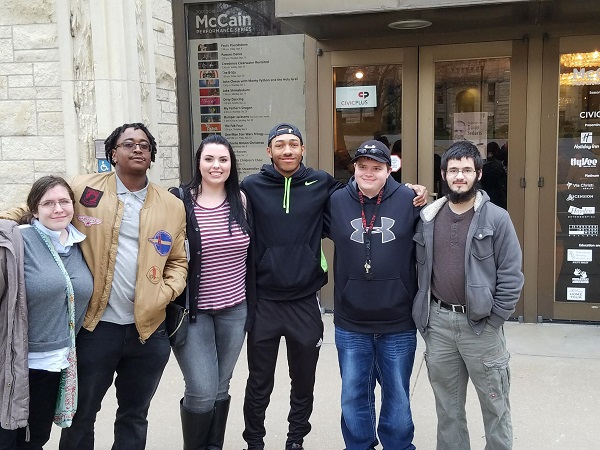 Hang on for a minute...we're trying to find some more stories you might like.
Six members of Allen Community College's newspaper program traveled to Manhattan on Monday for a tour of Kansas State University's A.Q. Miller School of Journalism.
Attending were Rachael Kothe, Marquese Garrett, Lindsey Temaat, Paul Borcherding, Brogan Falls, and RJay McCoy. All are staff members of The Allen Flame online student newspaper, under the direction of adviser and instructor Bruce Symes.
In addition to seeing the facilities for K-State's Collegian newspaper, Royal Purple yearbook and KSDB radio station, they heard two KSU alumni speak about their long careers in journalism, academia, and politics. They also attended the TAO: Drum Heart show at McCain Auditorium on the K-State campus Monday night.