Trek the Trails at LeHigh
Hang on for a minute...we're trying to find some more stories you might like.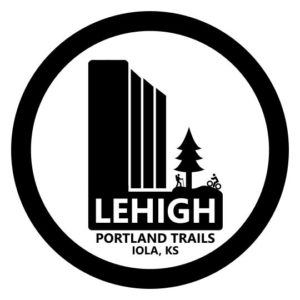 Nature is a big part of everyone's lives. Whether going for a run or wanting to relax on a bike ride, people want to find the best spot that will accommodate their interests.
The LeHigh Trails on the south edge of Iola are the perfect destination for the Sunday jogger or the thrill-seeking mountain biker. LeHigh Trails were built with volunteers from Thrive Allen County. The trails are on the site of a former cement plant and quarry, along the banks of Elm Creek.
Sami Sabrah, sophomore at Allen Community College, encourages students to check out the trails for themselves.
"It's a great way to get out in nature and enjoy the view of the water," Sabrah said.
There are several trails spanning about ten miles throughout the woods around the lake. The trails aren't just for running; they also accommodate bicycles if one is interested in taking on the challenge.
Volunteers also built several benches and rest areas throughout the trails. Therefore, if hikers and bikers get tired, they can rest and look at the beautiful scenery.
Junior Galvan, sophomore at the college, enjoys hanging out with friends at the lake.
"They set it up perfectly so we can barbecue and hang around," said Galvan.
Unfortunately, the public cannot swim at the lake.