Iola Game Store Is Also a Social Setting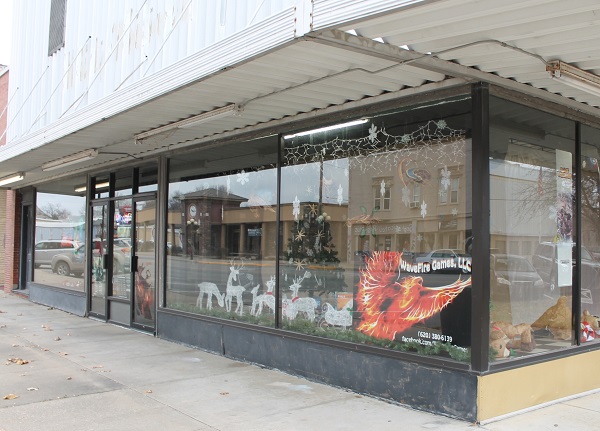 Hang on for a minute...we're trying to find some more stories you might like.
WaveFire Games is located at 101 E. Madison Ave., Iola. WaveFire Games specializes in various trading cards games, board games, video games and many hosted events based around these events. The store is open every day from 1:00 p.m to 10:00 p.m. WaveFire Games is not only a store but also a place to come and enjoy these games with friends.
The proprietor of WaveFire Games, Shannon Roloff, stated his reasoning for opening such a store as something to benefit the community.
"
Come give it a try; we all have to step out of our comfort zone sometimes."
— Shannon Roloff, WaveFire Games
"I didn't know if I wanted to make it a card shop or a video game store, I just wanted to make something for everybody to enjoy," Roloff stated. "It's fun to play Xbox and Playstation at home, but at the shop there is an element of socialization."
WaveFire Games is a place where people can play the games they enjoy and make new friends in the process. The store also hosts a variety of events throughout the week.
"We provide tournaments for venues that provide interest." Roloff said. These tournaments are based off the various interests of the customers, whether it be a card game, video game, board game, or any other related game.
A popular event at WaveFire is the Dungeons and Dragons sessions. People are invited to join one of the many campaigns that they offer, ranging from classic Dungeons and Dragons, Star Wars, or anything else left up to the imagination. Roloff commented "There's not a day you can come in here and not have some kind of D&D activity going on."
Roloff encourages those who are a little anxious to come to the card shop.
"All you need is a little time to get to know the people here and expand on your interests," he said.
Roloff believes that people can have fun and be social, breaking the norms of these games.
Roloff stated, "Come give it a try; we all have to step out of our comfort zone sometimes."