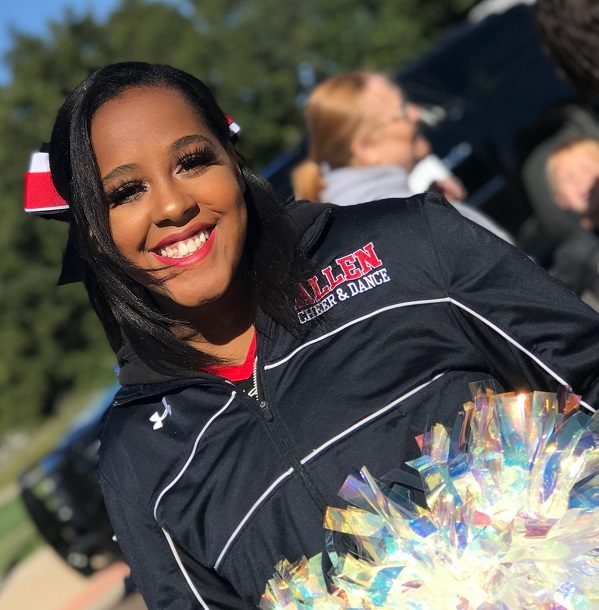 Whitney Mayberry is a sophomore at Allen Community College and a graduate of Wichita North High
School.
Mayberry came to Allen on a cheerleading scholarship and plans to major in communications
before going to a university in hopes of one day becoming an anchorwoman.
This is her first time on the Flame staff. She joined to further her communications education.
A native of Wichita, Mayberry has been a cheerleader since the third grade. She also enjoys
shopping.
Whitney Mayberry
Mar 05, 2020

Allen Spirit Squad Competes in California

(Story)