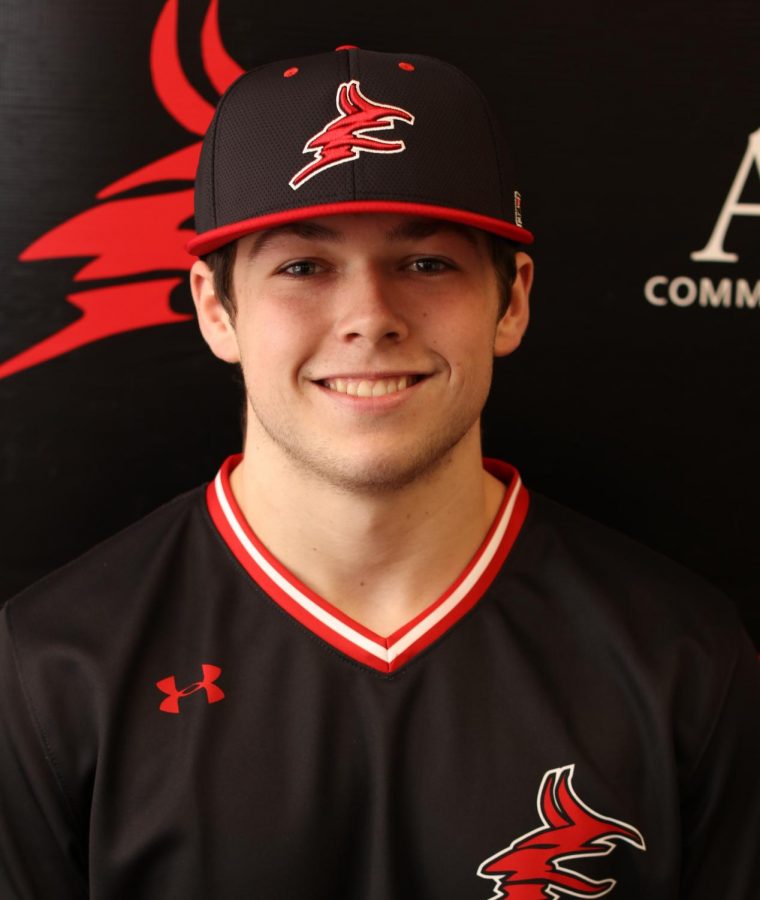 Quinton Weld is a sophomore at Allen Community College. Weld is from Blue Springs, Mo.
He graduated from Blue Springs South High School, where he was involved in DECA, a business education society, and played baseball. This is his first year on the Flame staff. Weld spends his time playing catcher on the baseball team at Allen.
Weld plans to major in business and chemical engineering. He looks forward to transferring on to a university after this year.
Weld plans to travel and see different cultures. This interest was sparked by his visit to France last year. He is curious of what the world holds.
Quinton Weld
Mar 05, 2020

Seeking a Job? Use Written, Oral Communication Skills

(Story)

Feb 18, 2020

Allen to Celebrate Its 100th Over the Next Five Years

(Story/Media)

Dec 13, 2019

Allen Offers Building, Room Naming Opportunities

(Story/Media)

Dec 03, 2019

Allen's Need For Better Nutrition

(Story)

Oct 31, 2019

Allen's Student Center Offers a Relaxing Environment

(Story/Media)

Oct 29, 2019

Student-Athlete Alums Reflect on Time at Allen

(Story)

Oct 08, 2019

Upcoming Play, 'Young Frankenstein,' Relies on Crew's Effort

(Story/Media)

Sep 19, 2019

Allen Adds Two New Coaches to Baseball Team

(Story/Media)