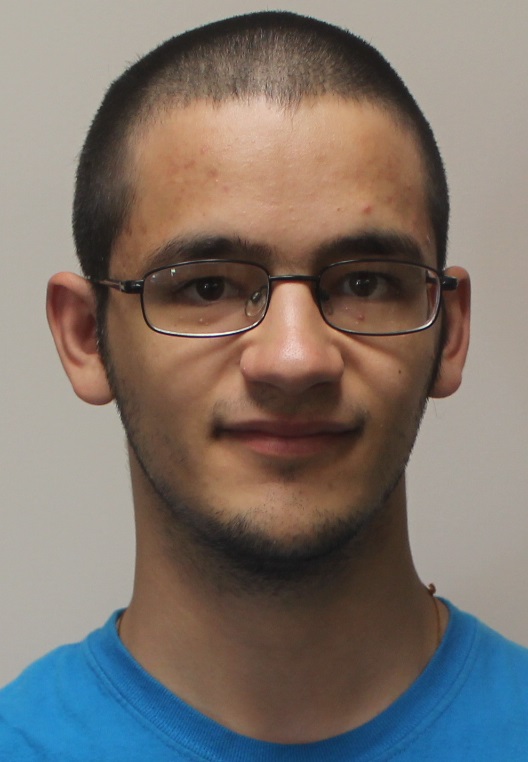 Born in Chicago and raised in Rossville, Kan., Paul Borcherding is a freshman pursuing a mass media major at Allen Community College. He earned a band scholarship and plays the flute and the piccolo, in addition to his other classes, and, of course, writing for the Flame.
Borcherding wants to bring his skills from high school to The Allen Flame. Paul was a part of his high school's video production crew called the "Dawg Feed," which has a channel on YouTube. He hopes to use his experience to help make Allen's online newspaper something students, faculty, staff and administrators will want to read.
Borcherding enjoys listening to music such as rock and movie soundtracks and watching YouTube videos. He has four brothers and two sisters, and his favorite place to eat is Golden Coral.
Paul Borcherding, Video Editor
May 10, 2018

Does the End of Net Neutrality Affect Schools?

(Story/Media)

Apr 20, 2018

The Fish Pond: Part of Allen's Identity

(Story/Media)

Apr 10, 2018

Allen Cheer & Dance Finish Strong 

(Story)

Mar 27, 2018

Art Program: Promoting Creativity

(Story/Media)

Mar 12, 2018

Food Service Provider Receives Positive Feedback

(Story/Media)

Mar 05, 2018

Scoring Scholarships Helps With College Costs

(Story/Media)

Jan 30, 2018

New Student Center in the Works

(Story/Media)

Nov 09, 2017

Allen Professor Elected Mayor of Iola

(Story/Media)

Oct 26, 2017

Test Your Knowledge With Academic Challenge

(Story/Media)

Oct 13, 2017

Technology Up To Date At Allen

(Story/Media)

Oct 13, 2017

Allen Honors Newspaper for 150 Years

(Media)

Sep 29, 2017

Phi Theta Kappa: A Chance To Stand Out

(Story)

Sep 28, 2017

Mission Improvable: A Show Worth Spying On

(Media)

Sep 21, 2017

Allen Will Honor Newspaper

(Story)

Sep 15, 2017

New Music Directors Bring Change to Allen

(Story)