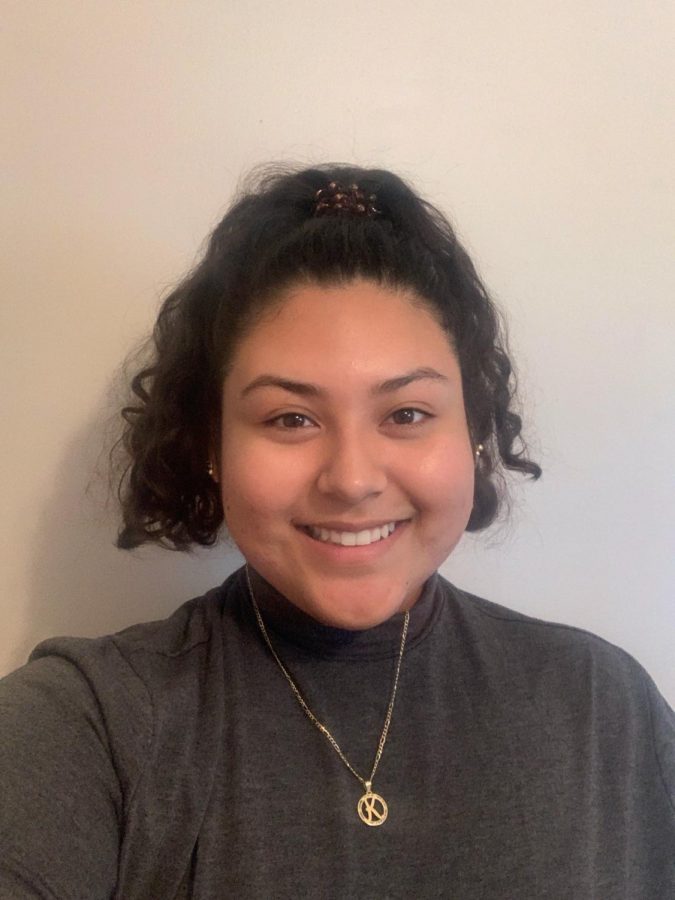 Katie Macias Camargo is an 18-year-old Hispanic girl who was born and
raised in Topeka, Kansas. She is the youngest of three girls and is a current
freshman attending Allen's Iola campus. She plans on attending Allen for
two years and then will transfer to Emporia State University to obtain her
bachelor's degree in business. Macias Camargo hopes to one day be a successful
business owner.
She likes to try
new things, go for walks, meet new people, and to baby talk strangers' dogs
on her free time.
One of her goals in writing for The Flame this year is to
help broaden her communication and writing skills, as well as to get to know
more about Allen's staff, students, and community.
Katie Macias Camargo, Opinion Editor
Sep 14, 2020

Allen Community College Officials Create Plans, Procedures in Response to COVID-19

(Story)