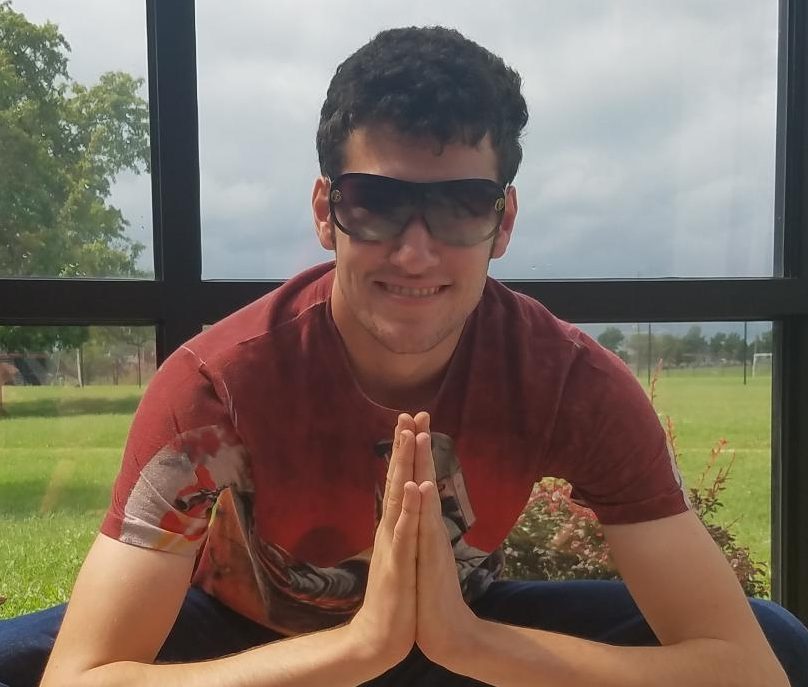 Contributing to the Allen Flame for first time is third year Allen student Judson Wiltse, or better known as Judd. Wiltse was born and raised in Iola, Kansas. While he never participated in sports, he became well known in the community through his work in multiple theater productions, recently scoring lead roles in the fall musical
Mama Mia 
and Seascape.
Wiltse stated he had really never thought that he would be apart of the school newspaper but that all changed when he originally took a reporting class as a "filler" class and soon learned he had a knack for writing! He was eventually recommend to join the newspaper due to his reporting skills.
Wiltse's favorite class he has taken at Allen is English Composition II taught by Mr. Griffith. What he loved about the class was how Mr. Griffith would push you to always do better. This made him a much better worker as he would always go above and beyond on all of his assignments. While he is heavily involved in the arts, participating in the arts, Wiltse is undecided on what he wants his major to be but is contemplating theater or film.
Wiltse's absolute favorite thing about Theatre is not getting to be someone else or bringing laughter to people, but it his cast members, as he loves the ensemble of different personalities that theatre brings to the table. It allows for an influx of creativity and bonds that makes those long grueling days of practice so much better.
Judd Wiltse, Features Editor
May 07, 2019

Regehr Retiring After Illustrious Career

(Story/Media)

Apr 23, 2019

Roger Campbell: Academic Virtuoso and Living Legend

(Story/Media)

Apr 01, 2019

Allen's Erik Griffith Recalls His Stay in the Land of the Rising Sun

(Story/Media)

Feb 28, 2019

Allen Alum's One-Acts Sure to Shock, Amaze

(Story/Media)

Feb 25, 2019

Work, Study, Why Not Both?

(Story)

Jan 07, 2019

A Story About Peanut; The Sweetest Boy

(Story)

Dec 06, 2018

Jingle Bell Rock around the Block

(Story/Media)

Nov 30, 2018

Everything's Warmer at Around the Corner

(Story/Media)

Nov 06, 2018

They Didn't Come Back 'til it was Over, Over There

(Story/Media)

Nov 05, 2018

On the Same Wavelength: Your Brain on Music

(Story)

Oct 08, 2018

Mamma Mia is an ABBA-SOLUTE Must See

(Story/Media)

Sep 27, 2018

Righteous Ramen Recipes for the Struggling College Student

(Media)

Sep 20, 2018

The Hitchhiker's Guide to Iola's Eateries

(Story/Media)