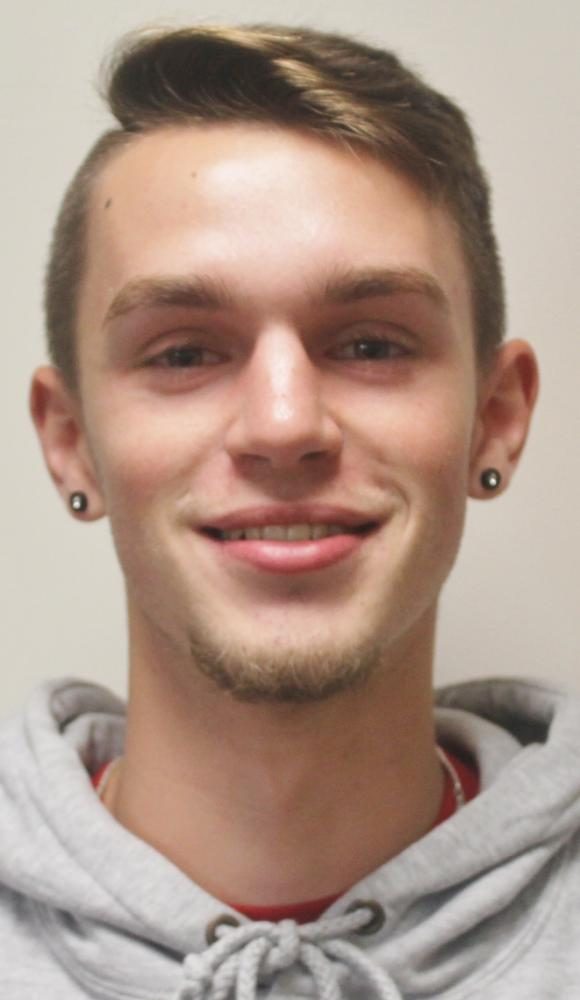 Freshman Gage Ruark, Erie, Kan., is majoring in journalism and reporting with a dream to attend the University of Texas. Before attending Allen, he took journalism in high school and also worked for his local newspaper.
He came to Allen with a journalism scholarship then joined The Flame. For extra money, Ruark umpired baseball games and now works at Walmart.
Some goals that Ruark has for this year is to do well in his classes and to improve his writing skills. "Follow me on Twitter, @gageruark31," he said.
Gage Ruark, Activities Editor
May 03, 2018

Communication Department Offers Variety

(Story/Media)

Apr 05, 2018

William Shirley: More Than Just a History Teacher

(Story/Media)

Mar 13, 2018

Check Your Baggage (and Your Cellphone) at the Door

(Media)

Mar 09, 2018

Balancing the Budget: Brian Counsil

(Story)

Mar 06, 2018

Academic Honesty is Top Priority

(Story)

Feb 22, 2018

Protecting Your Health One Pod at a Time

(Story/Media)

Feb 06, 2018

Agriculture Strong at Allen

(Story)

Nov 27, 2017

Library Offerings Vast, Varied

(Story/Media)

Oct 31, 2017

Hybrid and Experiential Classes: The Future of Learning

(Story/Media)

Oct 17, 2017

Taking A Knee

(Story/Media)

Oct 03, 2017

Latest Travels Bring Teacher to Allen

(Story/Media)

Sep 15, 2017

Academic Support Team Ready to Help

(Story/Media)