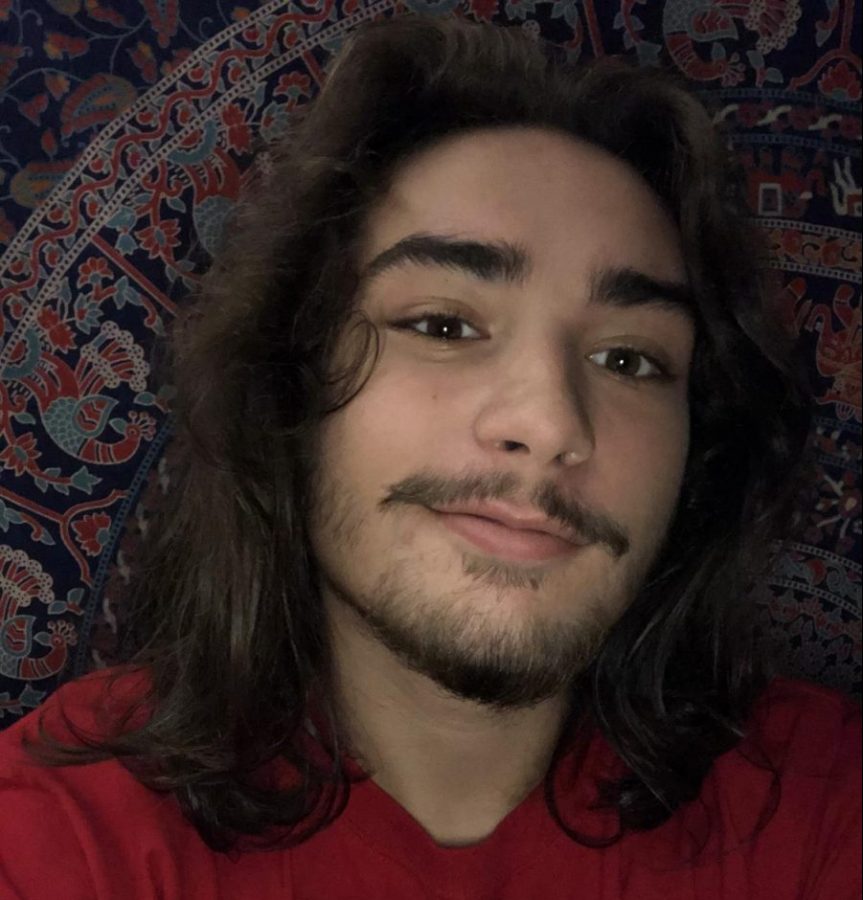 Brayden Barnes is a second year student at both Allen community collage and as a member of the Allen Flame. He grew up in Belton, Missouri and graduated from Spring Hill High School in Spring Hill, Kansas. He had experimented with film throughout high school and implemented video into some of his Flame projects as well.
Barnes is using the Allen Flame as practice for marketing and media. He feels it reaches the perfect audience. He has a goal to make more high-quality videos for The Flame and build experience filming. Outside of The Flame he is still practicing his own filming on his own time, mostly in the form of skateboarding videos.
On the weekends he can often be found at home with his cats, skating, or hanging out with his parents at their house. It is a pretty long drive but Barnes admits it is worth it once you get there.
Brayden Barnes, News Editor
Sep 23, 2020

Local Skate Park Offers Quality Ramps on Dangerous Ground

(Story)

Mar 10, 2020

Get Involved; Get Happy

(Story/Media)

Feb 28, 2020

Student Directors Stage One-Acts

(Story/Media)

Dec 13, 2019

Young'uns Nowadays

(Story)

Dec 13, 2019

Control Stress During Finals

(Story)

Oct 22, 2019

Five Years; Five Million Dollars

(Media)

Oct 15, 2019

Why Can't We Be Friends?

(Story)

Sep 24, 2019

'B' Movie Or Independent Film?

(Story/Media)

Sep 06, 2019

Speaker Tells Of Overcoming Trials, Achieving Success

(Story/Media)