Athletes Adjust to College Level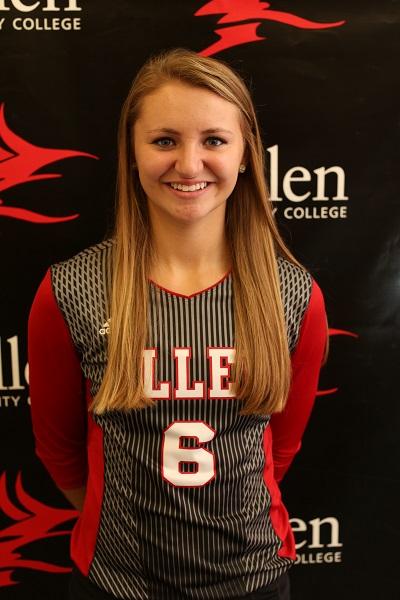 Many community college athletes have aspirations to continue their careers at the Division 1 level. As we get under way with the 2015-16 seasons there are many new freshman athletes beginning on that journey. But before starting that new page in their career they had to first make the adjustment of being a high school recruit to becoming a college athlete. Three of Allen's student athletes who are competing this fall shared about their experiences adjusting from high school to college athletics.
Andi Dowell — Volleyball
Andi Dowell is one of our freshman volleyball players from Sterling, Kansas. Transitioning to college volleyball, she said it is a much more intense and competitive atmosphere. Starting from preseason conditioning to regular season games, everything is kicked up a notch. The opponents are better all-around athletes and prove to be tougher competition on a consistent basis.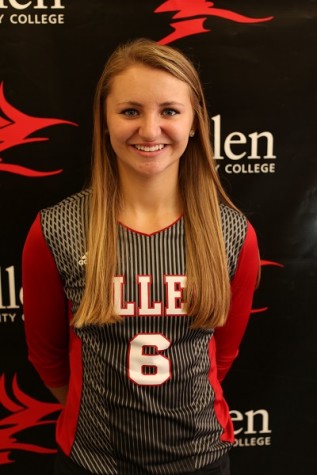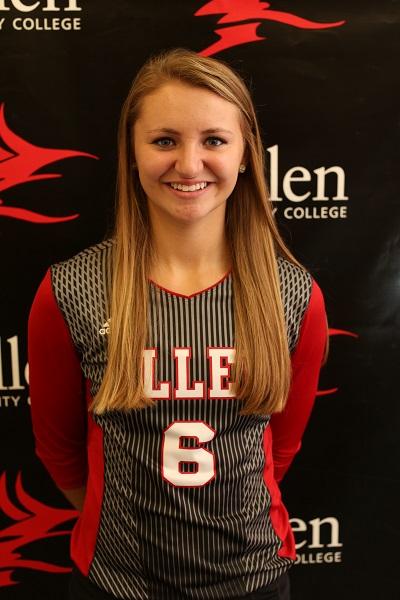 The biggest difference Dowell has noticed from adjusting to college is work ethic. "Every day you have to work hard," she said. "There is a lot more competition on the team. You have to fight for a spot."
Robbie Sellman — Golf
This year the Red Devils golf team is full of freshman. One of those new faces is Robbie Sellman from Humboldt, Kansas. He said some differences in adjusting from high school golf to college golf are that the courses are a lot longer with tee boxes set farther back than when he competed in high school.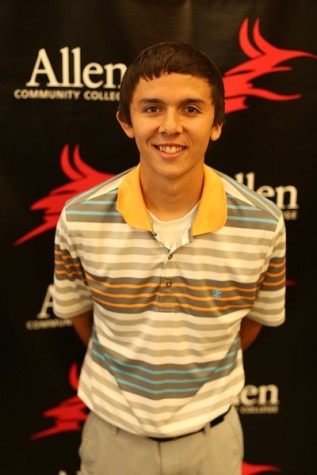 Also, depending on how some tournaments are set up, they can be longer or played throughout a two-day period. Unlike high school where it is normally set up as 18 holes in one day, college tournaments can be 18 holes on back-to-back days, or even 36 holes one day and 18 the next.
"Having to mentally prepare for two days and staying focused day to day is one of the biggest adjustments to the college level," Sellman said.
Another major change in college is the coach being able to walk with players to give them advice on the course. In high school there are only certain times a coach can talk to golfers throughout a round, and having a coach more available is very useful to the players.
Shekinah Flores — Women's Soccer
The Women's Red Devil soccer team is off to another impressive season and one new addition to this year's team is freshman Shekinah Flores, Wichita. She said that overall the game is much more fast paced and physical at the collegiate level. The preseason was difficult and started with fitness testing and conditioning. The coaching and practices are more intense and players are expected to always be moving around and constantly communicating on the field.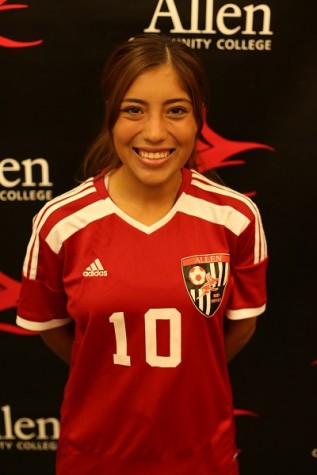 "At first I was a little nervous, not knowing what to expect," she conceded, but she is making the adjustment to the college level. "I would have to say (it's) more physical and always staying active and moving when switching the point of attack."
After hearing some of our freshmen athletes' experiences, the most common change with college athletes seems to be adjusting to the faster pace and  mental approach to games and practices. The jump from high school to collegiate athletics can be overwhelming at first, but all agree that developing a good work ethic and staying mentally prepared will help with transition to collegiate athletics.