Everything's Warmer at Around the Corner
Around the Corner coffee shop has celebrated its grand re-opening at 102 S Washington Ave. in Iola, Kan. The small shop was originally located down the block on South Jefferson. Much like old store, Around the Corner's new location features the same friendly staff, comfy interior design, and above all else quality product.
Owner Jessica Qualls is confident that anyone can find something that strikes their fancy at Around the Corner.
"It depends on what you like. If there's someone who likes the sweeter stuff then they'll go for a flavored latte, like a salted caramel latte," Qualls said. "There's also sweeter stuff like white chocolate and raspberry. I have one of my favorites called the Cream Delight which has white chocolate, caramel, and hazelnut."
However, if one finds that all these flavor options may be a little too much for them, they can order a more familiar taste.
"If someone likes regular coffee and the want to try something new you can do an Americano which a bolder stronger coffee, then you can add your cream and sugar or you can just put some flavor in it," said Qualls.
Coffee is not the only thing that Around the Corner has to serve. They also feature a full menu featuring fresh homemade food that can be ordered as either a salad or a wrap.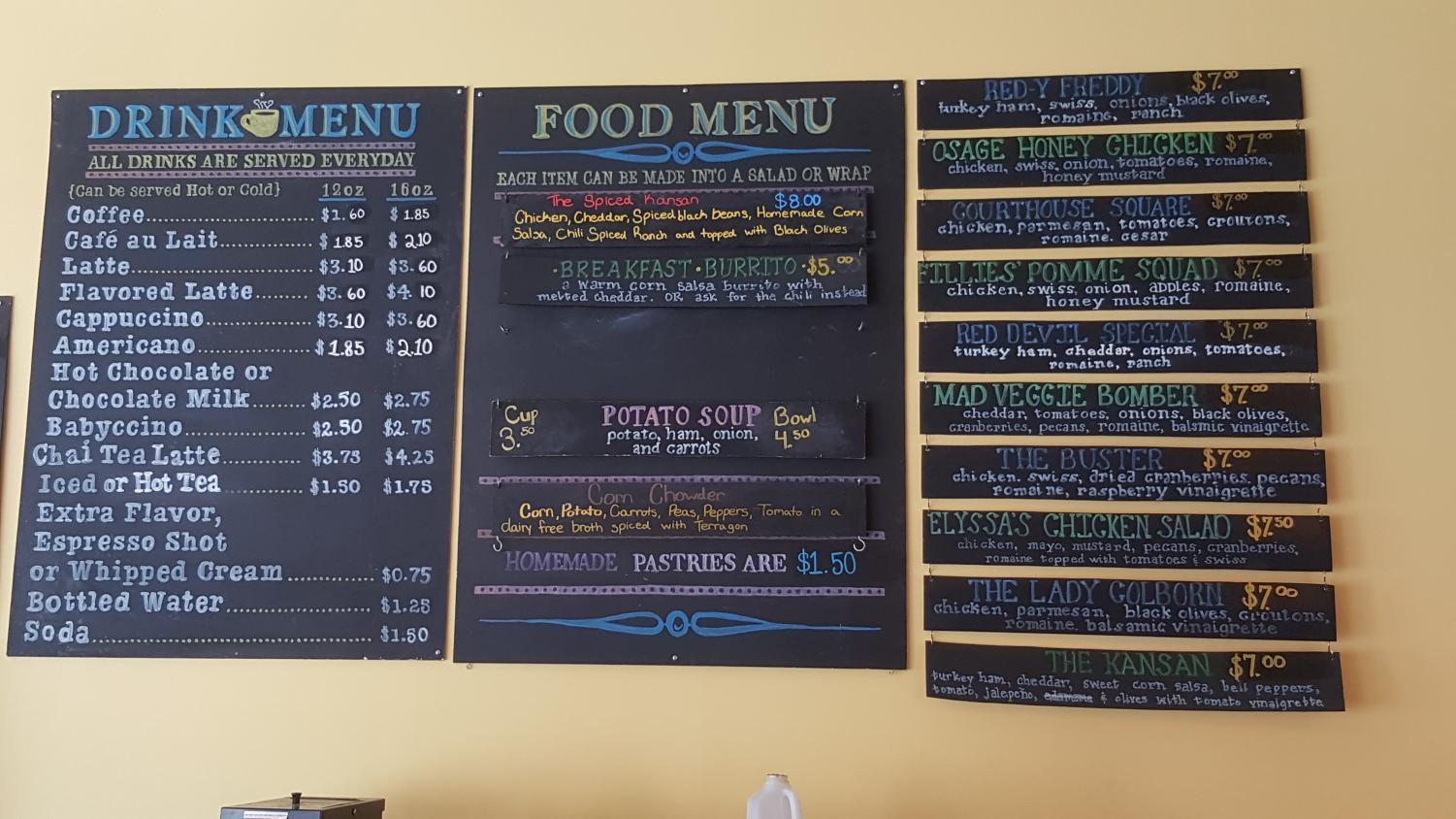 "We've got all of our homemade soups which vary from day to day," said Qualls. "The fun thing about our shop is all of our main salads have Allen County historical names, for example; the Buster, named after Buster Keaton and also the Red Devil Special which is named after the college," Qualls stated.