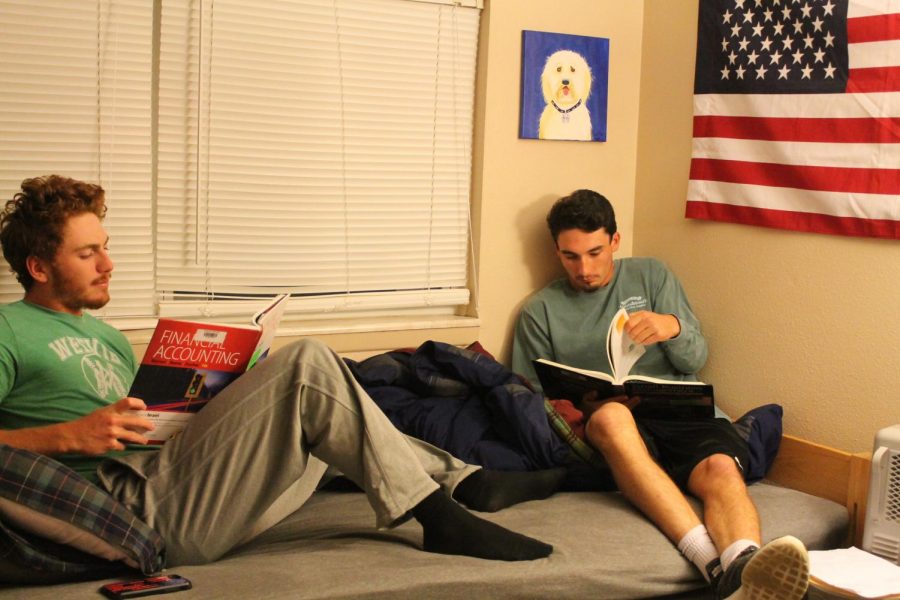 RJay McCoy
Coming to college and getting away from home is always a dream of new high school graduates. Finding a place away from home that is nice and a great place to stay is always important. Providing the best living experience is the best for Allen students.
Allen offers many styles of student housing with traditional style dorms, home living style residence halls, duplexes, apartments, and home living. Living on campus is the key to getting higher grades and being more involved on campus.   
Horton Hall and Winter Hall offer a two person per room style with two beds, two desks and a shared bathroom with a suite next door. Masterson Hall offers bigger dorm style living options with four persons, two bedrooms, a living room and a full kitchen. The duplexes offer everything available in an apartment with full kitchen, living room, and separate rooms
A few students shared their experience of living on campus:
"I love being able to get my own room; the house includes two bathrooms and is very quiet. Also, Ballard is not too far from campus," said Sophomore Brooks Dunckel, Ballard House resident.
"I like not having to walk upstairs with groceries and supplies. The kitchen is convenient because I can cook, having a living room allows me to have visitors over without them being in my room. The front door and porch allow me to decorate for the holidays and it is overall better than a apartment," said sophomore Bailey Sprague, duplex resident.
"Parkford is a bigger space than living in a traditional dorm. Another pro is that it is right across the street from campus, so I can get to class quickly if I need to," said freshman Reese Bayliff, Parkford Apartments resident.
"I love living in Horton because you're in the middle of everything you need. The cafeteria is close; the baseball field is also. The rooms are clean and everything is well put together," said sophomore Kam Kilchrist, Horton Hall resident.
"I love being able to go to my friend's rooms and all hang together. Although, we might get a noise complaint we are always having a good time," said freshman Gabby Guzman, Winter Hall resident.
Living in the residence halls at Allen provides a great personal experience that won't be forgotten.