Bookstore Has New Digs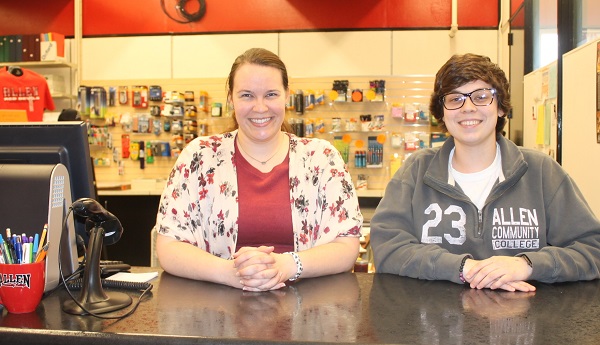 Hang on for a minute...we're trying to find some more stories you might like.
With the construction of the new Student Center finally commenced, many Allen Community College employees have had to move around campus for new "temporary" offices in an attempt to adjust to all the construction.
But with the construction comes problems, especially for the Allen Bookstore. The store manager, Reine Loflin, has found a solution by moving the book store over to the admissions office in B-complex. Students can now attain or return books or get school merchandise such as clothes, hats, journals, pens, or even calculators in B-50, which is adjacent to the mailroom and admissions area..
"The move itself took a total of two weeks to move all the books, merchandise, computers, shelves and part of a wall, with the help of the maintenance crew," Loflin said.
"With the limited amount of time to our schedules, we were grateful that we had book dollies to help us move," added her assistant, Savannah Williams.
The books were moved by hand and dolly and it took longer than expected to be moved,
"The maintenance crew wasn't ready for the books to be shelved when the move began," Loflin said.
"They then built two shelves and a temporary wall for the store," Williams stated.
The first couple of days were rough, but they did manage to move the store and books with just two dollies and by arranging the books alphabetically.
"We could definitely have the bookstore (location) promoted better throughout the college and with students," Loflin said.

About the Writer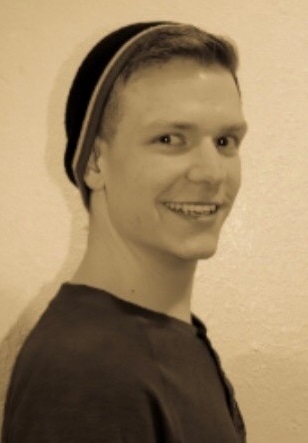 Brandon Woodruff, Photo Editor
Brandon Woodruff, a freshman out of Peabody, is a communication major. He came to Allen from Peabody Burns Junior/Senior High School for Allen's academic programs and affordability. His hobbies are watching movies, and hanging out with friends. His favorite food is Italian and his favorite candy is Reese's. He is a avid dog lover and is...