Donate Toys For Less Fortunate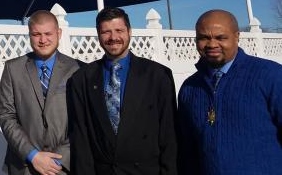 Hang on for a minute...we're trying to find some more stories you might like.
Allen Community College is collecting toys for older children, ages 8 and above, to be given to the Topeka Rescue Mission for Christmas.
Students wishing to donate to the drive can take toys to the administrative office at the Iola Campus and to the commons area at the Burlingame Campus.
The drive is under the auspices of the Phi Theta Kappa chapter and wellness committee. It was initiated by Burlingame student Daniel Martin, who is featured in a Topeka Capitol-Journal article.
Suggested toys include any type of ball, board games, cards, craft kits, Legos and others. New or slightly used donations are encouraged.