Simple Study Habits Ensure Success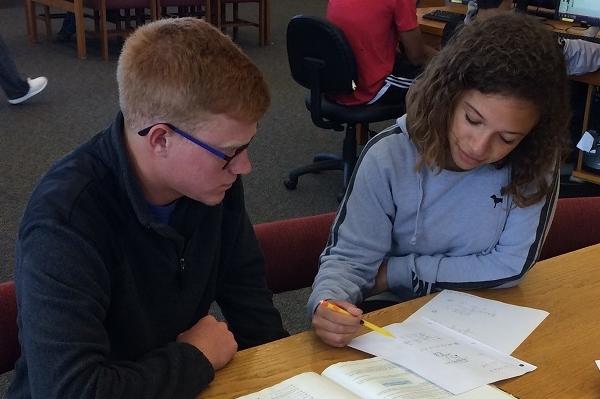 College is often filled with stressful times throughout the school year. Students may struggle with staying on top of their classes or maintaining good grades during the course of the semester. No matter what the problem may be, Allen offers many opportunities to help, whether it's advice from academic advisors or help from student tutors on campus.
Nikki Peters has been an academic advisor helping students at Allen for the past four years. Over that time she has found that one of the major problems students struggle with is procrastination and poor time management. A key aspect to success in the classroom Peters emphasizes is communicating with teachers.
"There is often lack of communication with the instructors," she said. "Students sometimes feel intimidated in class and are afraid of speaking up."
Keeping a line of communication open is important to staying on top of one's class. All Instructors have designated office hours when students can receive one-on-one attention and everyone should be taking advantage of that if they are struggling, Peters urged.
The Academic Support services offer free tutoring for virtually any course. One of the student tutors on the Iola Campus is Michaela Trobough. She provides tutoring in math and writing, and the biggest problems she sees with students falling behind comes from not being consistent with classwork and assignments and procrastination in studying for tests.
Trobough concluded that to be successful in the classroom, students should come to class prepared, be ready to take good notes, communicate with their teacher, ask for help and study in advance, not the night before a test.
College can already be tough enough as it is. Trying to stay on top of classes, playing sports, working a job, maintaining a social life and finding time for personal interests can add to the stress level. Good study skills, however, can alleviate some college stress by ensuring a student is prepared for class, tests, writing assignments, and other academic requirements.
Show up and participate in class, take good notes and study them throughout the week. Don't wait until the night before a test to study. Communicate with teachers. They will be most willing to assist students who attend class regularly and put forth some effort toward their own success.