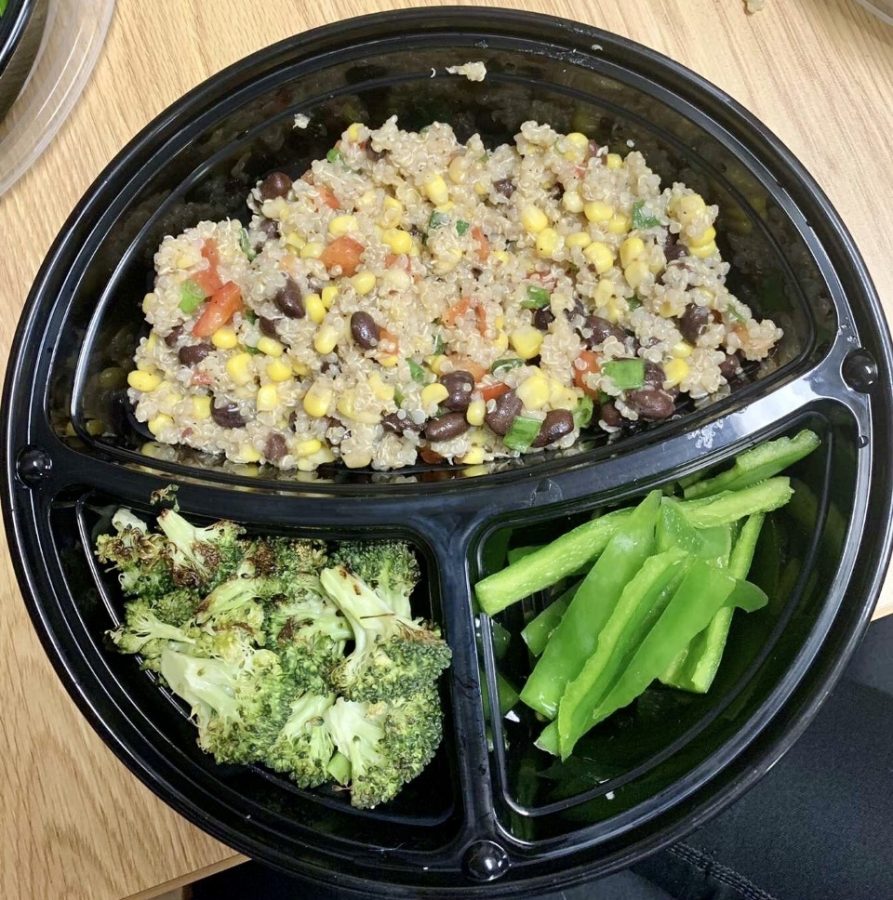 As a college student, meal prepping gave me a scary first impression. I always imagined meal prepping as bland chicken and white rice that tastes like plastic.
This recipe I found online, along with many others, has completely changed my perspective on clean, controlled eating that's actually GOOD! The southwest quinoa salad is cheap and time saving because it only takes about 45 minutes to make five lunches for the whole week. Sides include roasted broccoli and chopped bell pepper.
The ingredients include:
1 cup of quinoa ($1.79)
14 oz canned black beans, drained and rinsed ($0.56)
14 oz canned corn, drained ($0.56)
1 large bell pepper of your choice, chopped ($0.74)
4 green onions, diced ($0.17)
¼ cup of chopped cilantro ($0.44)
4 tablespoons of lime juice ($0.56)
⅓ cup of olive oil ($0.70)
1 teaspoon of ground cumin ($0.06)
½ teaspoon of black pepper ($0.08)
1 teaspoon of salt ($0.01)
2 heads of broccoli, chopped ($2.66)
After ingredients are prepped and ready to go, rinse the quinoa in a fine strainer and cook according to the package directions in water. When it's done cooking, take it to a large bowl, fluff it and allow it to cool completely. (Cooling takes about 15 minutes.) Once cool, add in black beans, corn, half of the bell pepper, green onions, cilantro and mix. In a smaller bowl, whisk lime juice, olive oil, ground cumin, black pepper and salt alongside each other. Stir the dressing into the salad.
For the roasted broccoli, coat in olive oil and salt to your liking. Bake at 425 degrees for 20 minutes. It tastes just like french fries! Serve as a side with the other half of the bell pepper.
Cover in meal containers and refrigerate for at least an hour before serving.
Savory lunch or dinner is ready!