Allen, Iola Are Easy Places To Stay Active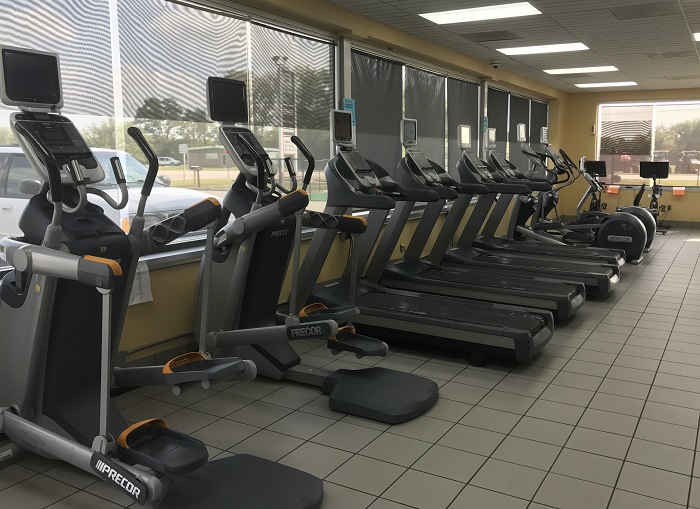 The "freshman fifteen" is dreaded by many first-year college students. By eating nutritious food, staying active, and getting plenty of sleep, those extra fifteen pounds can be avoided.
There are multiple ways to keep active on the Allen Community College campus and in Iola.
The gymasium on campus is open Mondays through Fridays from 6 a.m. to 10 p.m., Saturdays from 1 to 9 p.m., and Sundays from 3 to 9 p.m.. It is loaded with exercise machines and plenty of room to stay active for sports teams and students who want to exercise. Sports teams can use this gym for weight training and also indoor practices and agility training.
For people that do not want to use the gym on campus because they are self-conscious or wary of the athletes that use it or just simply want more options, Cedarbrook Golf and Fitness is a center where students can go and workout at any hour. Cedarbrook on East Madison (U.S. 54 at the east edge of Iola) is open 24/7 to anyone over the age of fourteen with a membership.
Cedarbrook has recently acquired new equipment such as lifting machines, treadmills and stationary bikes. This gym applies student discounts to make it more affordable for students who do not want to use the gym on campus but want to stay active.
The city also has parks and recreation opportunities for more extra curricular activities such as pickleball, gymnasium in Riverside Park and numerous hiking and bike trails. Everything is accessible to all.