Mind Reading, Reading Body Language, or Just Plain Magic?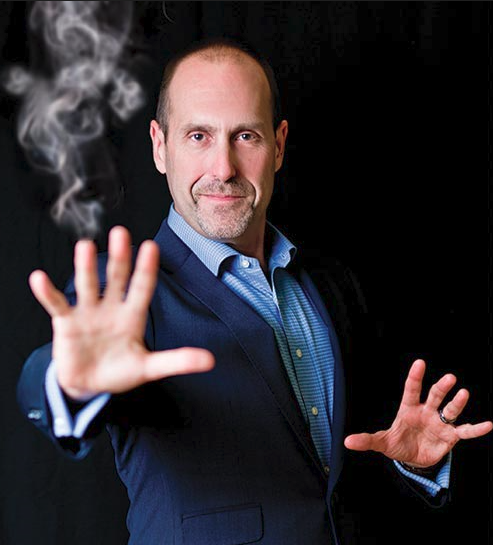 Starting at the age of eight, a passion bloomed in a young man. During a poker game with his uncle, Chris Carter had an epiphany of what his career would someday be. Carter is now known as a mentalist. He travels and attends different college campuses and corporate events, showing off his skills in "mind reading" and the power of persuasion. His travels eventually brought him to Allen, as he held a show on the Allen campus on Aug. 30th, where he left students in awe with his mind-boggling acts.
When Carter was a child, he was obsessed with magic. He also had a keen interest in body language. His parents, hoping to deter him from the magician route, sent him to spend his summers in rural Arkansas. While there, he attended a poker game with his uncle. While watching the competitive scene, Carter soon realized he was able to recognize his uncle's 'tell'. This awareness would end up meaning more to him than he originally knew.
As a young teenager, Carter's plan was always to entertain. As he got older, he left this path and turned towards theater. He got his degree in business and theater, with a minor in psychology. Following the passion that was sparked in him so many years ago, he soon realized where he wanted to go with his talents. Carter has now been performing for upwards of thirty years.
Carter started his performance career with corporate events, speaking and helping employees realize their potential before he was presented with the idea of performing at a college campus. For Carter, performing at a college campus was the most freeing experience he ever had. He could speak about topics that couldn't be brought up during corporate shows; such as ghost stories. Experiences like this left Carter feeling like his most authentic self, and he now does an even mix of corporate and campus shows.
On August 30th, Carter put on a show at the Allen campus. He started the show with a warm up, reading peoples 'tells' when they were lying. He impressed everyone with this skill and the audience was not prepared for the rest of the show, which was mind-boggling, to say the least. He named objects while blindfolded, all without touching them. He 'read minds' by having the audience write on notecards, and he knew what was on them while still blindfolded. He hypnotized a student from the audience and had her hallucinate a page from a book, which he had torn out.
Carter wrapped up his entire act with a feat of the power of persuasion, revealing a seemingly randomly dealt pack of envelopes. Inside the envelopes were papers that spelled out the name Tom Hanks, which had been a part of an earlier act. The audience could barely stay in their seats as the mystical Chris Carter wrapped up his act.
Although it was only one show, many students were impacted by the performance. Some were left with questions unanswered, but most were just left with a sense of overwhelming awe. Many may question what was it that allowed Carter to do these seemingly impossible feats? Was it mind reading? Body observations? Simply magic? We might never know, but what we do know is a master never reveals his secrets.